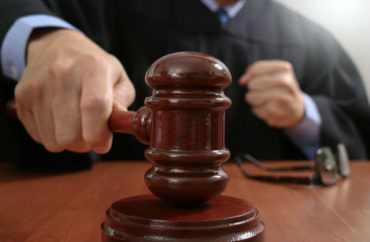 As much as it would like to be, Syracuse University is not above the law.
A New York State judge ordered the private university to re-enroll "at least two" students who were punished for their participation in privately made videos of satirical skits at a Theta Tau gathering, The Daily Orange reports.
The four fraternity pledges and one brother filed federal suit against Syracuse in April, claiming it violated its own rules and deprived them due process in punishing them for leaked "roast" videos that did not represent their own views.
The state judge's order was revealed in documents filed in the federal suit Wednesday, according to the Daily, which says students in both state and federal suits have the same attorneys.
The students can attend classes at least until a mid-September hearing in Jefferson County Supreme Court, which is a trial court.
BREAKING: At least 2 students involved in Theta Tau videos have enrolled in SU classes despite conduct violations: https://t.co/Cev6CBdHxG pic.twitter.com/71jewAni13

— The Daily Orange (@dailyorange) August 29, 2018
The university claims the state order contradicts an earlier federal court order. A spokesperson said it will "continue to seek to stay the state order," but said it couldn't confirm the status of any potentially re-enrolled student because of federal privacy law.
Even before they brought litigation, the unidentified students were subject to Syracuse threats to expose their real names, which would subject them to digital and real-life campus mobs and get them blacklisted by potential employers.
The university failed in its attempt to get them criminally charged by the district attorney, which would have revealed their names. Later it told the federal court that "the public has a substantial interest in the transparency of legal proceedings," so the students should be outed in public legal documents.
MORE: Syracuse aims to intimidate fraternity pledges by unmasking them
IMAGE: everything possible/Shutterstock
Like The College Fix on Facebook / Follow us on Twitter