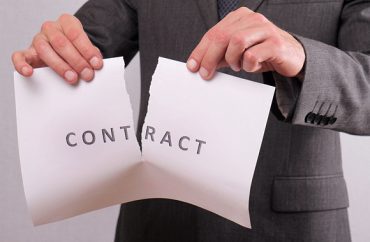 University must remove all findings from his record
Two and a half years after a federal judge refused to throw out a lawsuit against Brown University by a student it suspended for sexual assault, the parties have reached a settlement.
The Ivy League school won't get to pretend that this was all a big misunderstanding, either. Judge William E. Smith made clear that it violated its own contract with "John Doe" in order to judge him responsible for sexual misconduct.
Brown was actually supposed to face trial in the matter more than a month ago, but the ongoing talks preempted that.
The Nov. 8 consent decree and final judgment takes "all necessary actions to remove the disciplinary suspension from Plaintiff's academic record as if it never occurred, to the fullest possible and legal extent." Doe was suspended for two and a half years.
Smith allowed several claims by Doe to move forward in February 2016 so that he could conduct discovery, including Title IX "erroneous outcome," breach of contract, breach of good faith and fair dealing, and declaratory judgment.
In the consent decree, Smith only addresses breach of contract:
The Court declares that the investigation and procedures related to the disciplinary suspension Defendant imposed upon John Doe breached his contractual rights under Rhode Island law and that the suspension and all findings are hereby null and void and expunged from Plaintiff's record, as if they had never occurred.
The parties also reached a separate confidential settlement, "the terms of which are not inconsistent with this Consent Decree," Smith wrote.
Doe had alleged Brown repeatedly interfered with his ability to defend himself, violating its own procedures, and ignored evidence that contradicted his accuser's claims, including photos of her alleged bruises caused by Doe.
Associate Dean Yolanda Castillo even admitted to unilaterally redacting a statement from one of his witnesses, vaguely citing "University policy." The school repeatedly refused to put the proceedings on hold in response to Doe's family emergencies and his request to seek expert testimony from medical professionals.
The final insult was Brown's flagrant violation of its own code by appointing a "substitute" official to serve on Doe's panel a day before the hearing, leaving him no time to "investigate the last-minute panelist for possible conflicts of interest."
He later learned that the official was "involved in a prior sexual assault case at Brown that was allegedly mishandled and resulted in a lawsuit," Smith's 2016 order said.
Brooklyn College Prof. KC Johnson, who closely tracks Title IX litigation, says this was the longest-running due process lawsuit resulting from campus sexual-assault adjudication, filed three and a half years ago.
Johnson called the judge's finding that Brown breached its contract with Doe "highly unusual" in a settlement document.
Read the consent decree and Smith's earlier rejection of Brown's motion to dismiss.
MORE: Jury to decide if Brown railroaded student in Title IX case because he's black
IMAGE: Albina Glisic/Shutterstock
Like The College Fix on Facebook / Follow us on Twitter