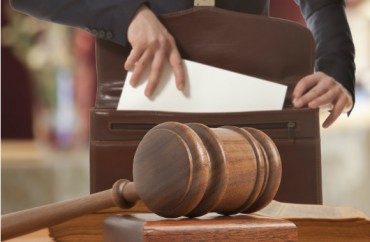 'The disparity of these circumstances is enough to shock the Court's conscience'
San Diego State University violated "procedural fairness" by refusing to let a student accused of rape have an advocate "with the same or substantially similar skills, training and experience" as his accuser's advocate, a California court ruled.
Judge Joel Wohlfeil ordered the university to "dissolve the finding" by Dr. Lee Mintz, who also served as the school's investigator, that "John Doe" did not stop having sex with "Jane Roe" when she asked.
It also must take back its finding that Roe "became incapacitated" and Doe "continued to have sex with her." Mintz characterized those findings as "sexual assault" and "rape."
Doe did not contest findings that "may support the sanction of expulsion" that he received before filing suit, so the California Superior Court judge declined to overturn his expulsion.
Wohlfeil scheduled a March 10 hearing on whether SDSU should get another crack at trying Doe on the now-dissolved findings against him.
'Deeply flawed' adjudication system
Doe and Roe had sex shortly after he offered her an edible marijuana called a "Black Bar," which contains high doses of concentrated THC oil.
Roe claimed she tried to stop the previously consensual intercourse when she started feeling sick from the bar's effects, while Doe said the sex was over before the bar could have had any psychoactive effect on Roe.
Doe's lawyer had presented text messages and phone records from Roe that undermined her claims about the duration of sex and her alleged incapacitation, noting she was able to walk "normally" out of Doe's apartment and down to her friend on the street. A polygraph examination also supported Doe's version of events, his lawyer said.
Wohlfeil's Feb. 1 "minute order" denounces the university's "well-intentioned, but deeply flawed, administrative system to investigate and review complaints of student misconduct," which stacks the deck against accused students.
"The disparity of these circumstances is enough to shock the Court's conscience," the judge wrote.
California Superior Court order against San Diego State in Doe v. Rivera by The College Fix on Scribd
"Dr. Mintz wore multiple hats," Wohlfeil said: SDSU first assigned her to investigate Roe's claims, and then she "became" the accuser's "advocate" and "advisor. … From the start of the process through and including the hearing, Dr. Mintz both counseled Jane and spoke on her behalf."
She was required to receive "training" on "how to conduct an investigation process that protects the safety of the Complainant," meaning the accuser, Wohlfeil wrote.
'A rational foundation exists' to reverse the findings
The judge made clear that he was bound by an "extremely deferential substantial evidence standard of review," meaning the university's findings have a "strong presumption as to their correctness and regularity. … Only if no reasonable person could reach the conclusion reached by" SDSU would Wohlfeil dissolve its findings.
Even as he agreed that there was evidence to "support the hearing officer's findings," and that Wohlfeil was not allowed to "weigh the evidence, consider the credibility of witnesses, or resolve conflicts in the evidence," the judge noted his disapproval of the process.
Mintz gave Doe's medical records to the hearing officer "without authentication, foundation or explanation from any competent person," and over Doe's protests, Wohlfeil wrote.
"Multiple witnesses were allowed to speculate and express, without an adequate foundation, opinions about a subsequent 'panic attack' that Jane allegedly suffered" after the incident and "consequences to Jane from the alleged assault," the judge said.
After Doe provided a Mintz report to a polygraph expert through his attorney – who was not allowed to participate in the hearing – the hearing officer attacked Doe's "credibility" and called it "inappropriate."
In a vast understatement, Wohlfeil said that "from a fair reading of the record, a rational foundation exists to support findings the hearing officer could have made in favor of" Doe that "the incident, as alleged by Jane, did not occur."
Judge wonders how Doe handled himself so well
Doe was "fundamentally deprived of a fair hearing" by the university's failure to give him an "adult advisor" on par with Mintz, the judge said. That didn't need to be a lawyer – it could have been a faculty member – but Doe needed the assistance of an "adult" to ensure the playing field was level for both Doe and Roe, according to Wohlfeil.
SDSU violated U.S. Department of Education rules on providing advocates "equally for both parties," the judge said, laying out just how much SDSU tilted the proceedings against Doe.
"At the time of the incident, Petitioner [Doe] was 18 years old. At the time of the hearing, in which Dr. Mintz accused him of 'sexual assault' and 'rape,' Petitioner was 19 years old," Wohlfeil said:
Respondents [SDSU] presented their case through a skillful, trained and experienced advocate; namely Dr. Mintz. Petitioner was left to present an opening statement, examine lay and expert witnesses, and argue his defense on his own behalf. True, Petitioner was allowed to consult with his attorney (which the record reflects as "whispering") but he was still the only person allowed to advocate his defense.
The judge concluded: "The Court wonders how, given Petitioner's youth, infant stages of his post-secondary education and the seriousness of the charges, Petitioner was able to conduct himself as well as he did."
Like The College Fix on Facebook / Follow us on Twitter
IMAGE: Shutterstock