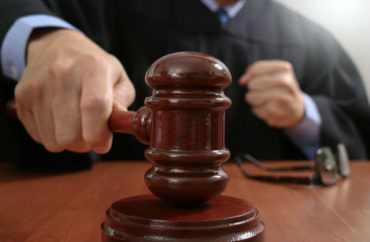 'The fight to protect our religious freedom has just begun'
A federal judge has rejected a request from the College of the Ozarks to issue a temporary restraining order and preliminary injunction against a Biden administration policy on transgender rules.
Judge Roseann Ketchmark in her ruling decided that the "effort by the conservative Christian college to stop the U.S. Department of Housing and Urban Development from applying the new directive would not protect the college from any liability related to unfair housing allegations," reports the Springfield News Leader.
HUD in February had issued a directive prohibiting discrimination on the basis of sexual orientation and gender identity in housing in the wake of a sweeping executive order President Joe Biden issued on his first day in office.
"The lawsuit challenges a directive from the U.S. Department of Housing and Urban Development that forces religious schools to violate their beliefs by opening their dormitories, including dorm rooms and shared shower spaces, to members of the opposite sex," according to Alliance Defending Freedom, the law firm that represents the school.
The Washington Free Beacon reports that the legal battle in the courtroom debated that charge.
"Attorneys for the Biden administration argued that the mandate is not directed specifically at the college or its policies on single-sex facilities. They also argued that the college did not face an immediate threat of legal action if it did not comply with the mandate. The college pushed back by arguing it would face financial penalties if it maintains single-sex facilities and that it did not need to wait for a legal threat to challenge the law's constitutionality," the Beacon reported.
In a statement, the college said it would appeal the ruling.
"While we are disappointed in today's ruling, we expect to appeal so that schools are not forced to open women's dorm rooms to males and violate their religious beliefs," said college President Jerry Davis. "For more than 100 years, College of the Ozarks has provided a distinctly Christian education to students with financial need. We will not abandon our mission. The fight to protect our religious freedom has just begun."
MORE: Christian college fights Biden policy that forces schools to open dorms to opposite sex
IMAGE: Shutterstock
Like The College Fix on Facebook / Follow us on Twitter