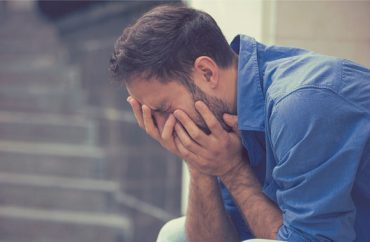 Our 2017 year-end fundraising campaign runs through Dec. 31, so please consider a tax-deductible donation of any amount to help us continue to publish the best campus news in the nation. Thanks for your support!
On campus, the allegations were damning and life-altering. In the jury deliberation room, they were rubbish.
A student expelled by the College of Charleston in 2014 for rape has been vindicated by the criminal justice system, though his life has already been ruined beyond repair.
The Post and Courier reports that a jury took just 28 minutes to acquit Paul Heyward Robinson of sexually assaulting a fellow student who claimed she passed out and woke in the middle of the assault.
Prosecutors are blaming police bungling for the loss, rather than questioning the strength of the evidence:
At Robinson's three-day trial in late November, defense attorneys said the police investigator acknowledged never reviewing a medical exam of the victim or interviewing key witnesses before arresting him.

"There were aspects of the investigation that were not as thorough as it could have been," said Assistant Solicitor Drew Evans, who prosecuted the case, "and the detective acknowledged this."
Quick not guilty verdict for ex-College of Charleston student brings more scrutiny to sex assault probes https://t.co/zmGCawQ4lv #chsnews #scnews pic.twitter.com/6mMtXCS3I7

— The Post and Courier (@postandcourier) December 26, 2017
As with other cases – including a rare male-against-female accusation – Robinson's lawyers said the accuser reported the sexual encounter as nonconsensual because of social pressure.
The two met for the time first that night – a Valentine's Day date arranged through a dating app. Now both 31, they were older than the average on-campus undergraduate.
The College of Charleston wasted little time after Robinson was arrested, expelling him after a quickie Title IX trial under the "50 percent and a feather" preponderance standard of evidence. His accuser said she didn't feel safe with him on campus.
Though Robinson didn't sue the college, he's now suing Charleston police for a "shoddy probe," according to the paper, which continually refers to his accuser as a "victim" despite Robinson's lightning-fast acquittal.
Another College of Charleston student is taking direct aim at the college's Title IX disciplinary procedures, however.
The unnamed student's lawyer, Kristina Supler, told the paper that colleges "went from under-tackling the issue to mismanagement and deprivation of human rights [for accused students]. It's a situation where students are left to defend themselves with very few avenues."
h/t Scott Greenfield
MORE: Male student allegedly accused female because friends 'teased' him
IMAGE: pathdoc/Shutterstock
Like The College Fix on Facebook / Follow us on Twitter