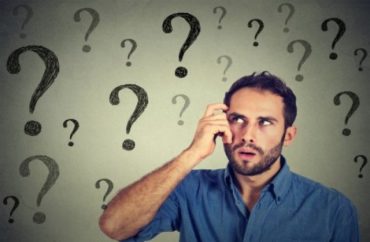 The vast number of black (biologically) female athletes would like a word 
Here's a new twist: Those who protest allowing transgender females — aka biological men — to compete in women's sports aren't doing so out of fairness.
According to Katherine Jackson in the Rutgers University student paper The Daily Targum, they're doing it to "protect privileged, white cisgender women."  

"This concern of Conservatives and anti-transgender activists that transgender women athletes are compromising women's sports is truly a concern about 'protecting' rich, white women and the overall societal status quo. This is far from a new argument,"  Jackson says.
To show how, Jackson — who hails from one the wealthiest counties in the country — cites her credentials as a history major (with a "critical intelligence" minor, whatever that is) and goes back over a century:
I have analyzed the long-standing infantilization of white women and their consistent portrayal as incredibly fragile and feminine, requiring excessive care and attention. In the late 19th century, there was a general consensus that women were more sensitive to ailments and pain than men.

More importantly, it was believed that rich women with status, who were mostly white, "were almost too sensitive to carry out normal bodily functions."

It was often believed that due to this hypersensitivity among certain groups of women, they "could never compete successfully in the brutal, masculine world and would always require the protection of men."

You may be wondering who made these decisions. Unsurprisingly, it was white men. While white women were characterized as hyperfeminine, Black women were often masculinized and characterized as more resistant to pain, which meant they did not receive the same care that white women did.
What does this racial pandering this have to do with allowing biological men to compete with biological women? Riley Gaines (whom Jackson chides) and others concerned about the sanctity of women's sports have absolutely no issue with non-white biological women competing against white women. The whole tangent is moot.
What's also preposterous is Jackson's contention that athletics are in the U.S. are only for "rich, white cisgender people to excel." Those not in this category are "immediately conceptualized as outcasts, and their credibility is neither respected nor celebrated," she says.
The vast number of blacks and other racial minorities who compete in the contemporary sporting realm, most especially the NFL and (W)NBA, would like a word.
While Jackson's whole op-ed might make for a good paper in one of her "critical intelligence" classes, in the real world it boils down to yet another politically correct, scientifically myopic, self-important screed.
MORE: ESPN host accused of 'bigotry' for opposing men in women's sports
MORE: Education publication dubs protection of women's sports 'anti-trans'
IMAGE: Shutterstock.com
Like The College Fix on Facebook / Follow us on Twitter