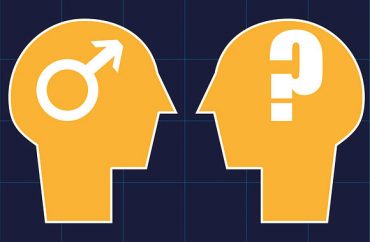 "White supremacy tactics place people in one box based on one identity when in reality, trans and nonbinary folks are intersectional"
An Education Week article from late last week attacks measures to protect women's sports as "anti-trans."
Titled "What's Driving the Backlash Against LGBTQ Students?" columnist Eesha Pendharkar laments various state GOP-led bills which "target students' rights to use bathrooms and compete on sports teams that align with their gender identity."
Melanie Willingham-Jaggers, executive director of the LGBTQ advocacy group GLSEN, claims transgender, non-binary and "gender-expansive" people are facing what gays and lesbians did in the 1990s and before: denigration and destruction of their credibility.
Those who believe in the sanctity of women's sports and the safety of girls in school bathrooms and locker rooms are "extremists" to Willingham-Jaggers, a lecturer at CUNY in the Masters of Applied Theater program who uses she/they pronouns.
She also believes these individuals are "going on the offense" because they're scared of "losing the culture war."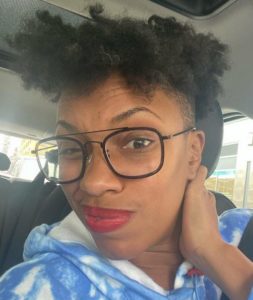 "[W]hat we are seeing is a backlash," she says, "a terrifying, horrible, violent, absurd backlash to real progress that's being made for our community and for the way in which the rest of the lesbian, gay, bisexual, and queer community is refusing to be torn away from the trans and gender-expansive community."
Willingham-Jaggers (left) further alleges "anti-trans" measures are "tactics of authoritarianism" and even … white supremacy:
"White supremacy tactics place people in one box based on one identity when in reality, trans and nonbinary folks are intersectional. They are Black, they are neurodiverse, they are immigrants, they are Indigenous, and so on. Denying their identities flattens the idea of diversity. Their objective is not to promote the idea that we are diverse, that we come in all shapes, sizes, and colors. That gives them license to not celebrate everybody and every person."
The GLSEN director says some of her organization's strategies include a "truthful teaching about our country's history" and "beating back the policies that we see as harmful as well as promoting policies that we see as useful and life-affirming."
As folks like the University of Pennsylvania's Lia Thomas continue to rewrite the sports record books, one may wonder if that "truthful teaching" includes biological males having a distinct advantage in sports realm.
MORE: Journal editor's 'anti-transgender' remarks spark academic freedom debate
MORE: Prof reported for allowing student to say transgender women aren't women
IMAGES: thinglass/shutterstock.com; Melanie Willingham-Jaggers/Twitter screencap
Like The College Fix on Facebook / Follow us on Twitter