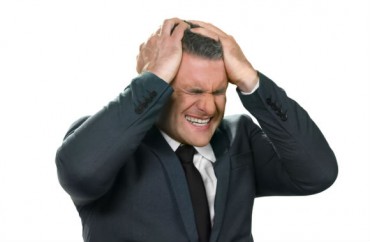 The Kent State School of Theatre and Dance has chosen to cancel its production of "West Side Story" due to some students remaining dissatisfied with the production's casting decisions.
Theater major Bridgett Martinez, of Puerto Rican heritage, apparently thought her ethnic background alone would get her the play's lead role of Maria. She was disappointed that she was cast as Maria's understudy, reports KentWired.com, but got really upset upon seeing the full cast list.
"I was just blown away because it was not correct at all," she said.
"Not correct" means several non-Latino students had gotten traditional "Latino" roles in the classic musical, including the leads.
Another theater major, Viviana Cardenas, was irked a role she wanted had gone to a black student.
"I don't get to tell other people's stories because of the color of my skin, but yet when there is this story that is about people of cultures like me, about people of color like me, and that gets taken away from me … that was the most heartbreaking," she said.
And check it: Cardenas said she thought the chosen cast was "based only on talent" (emphasis added).
What a silly notion, that!
The numerous concerns about the cast list led Eric van Baars, the director of the School of Theatre and Dance, to hold a town hall-style meeting in the E. Turner Stump Theatre on Sept. 4.

"I felt it was important that as a school we come together and talk about it … and come to some sort of decision to do next," van Baars said.

He said he heard in the meeting "the strength and the courage that came forward from many different voices in support of one another, in support of arts as an agency for change and in support of doing the right thing for the right reason."

Representatives from the Division of Diversity, Equity and Inclusion helped facilitate the discussion. Faculty members who attended included Terri Kent, the director of the musical theater program and "West Side Story." …

Van Baars eventually opted to cancel the show and picked "Children of Eden" as its replacement, as he did not feel it was the right place or time for the school to continue with "West Side Story."

"Telling a different story right now … that maybe has a message of more hope and positivity moving forward," he said of his decision to select "Children of Eden."
Cardenas said she hopes the whole "West Side" squabble "will lead to more progressive diversity efforts in the school for the future."
For her part, Martinez advocated for a "person of color" to be "in the room all the time" when production decisions are made (auditions, callbacks, cast list) because, she said, "we should have someone on our side."
MORE: Casting of white actors causes furor at Central Washington U.
MORE: Play canceled because whites might be cast as Asians
IMAGE: Denis Film/Shutterstock.com
Like The College Fix on Facebook / Follow us on Twitter