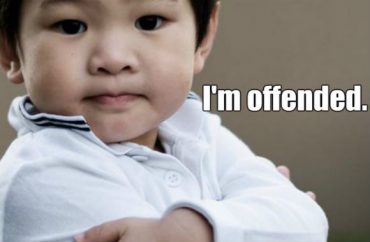 A drama professor at Kenyon College has cancelled her latest production due to widespread criticism of its portrayal of an undocumented Latino character.
Wendy MacLeod's play The Good Samaritan also faced complaints about how it dealt with the general issues of race, class and sexual orientation.
In particular, the campus Latino community was offended that the play's "sole Latino character Hector is a 'racist, harmful representation of a Guatemalan youth,'" according to The Kenyon Collegian.
The Good Samaritan is based on a true story from last year in which a local group of men were charged with smuggling in workers from Guatemala — some as young as 14 — and forcing them to work for up to 12 hours per day:
"[The play] imagines what might happen if one of the minors involved in this forced labor operation escaped to a nearby liberal arts school. The play takes place in a dorm room as a group of privileged white students decide what to do after one of them finds Hector in the backseat of her car."
That the play's humor comes across via white students' cultural insensitivity wasn't enough to placate the offended. For example, Spanish professor Clara Román-Odio claims to have noted 40 instances of "ethnic insensitivity" in the performance, one being the (white) characters' frequent reference to Hector as Argentinian, even though he says he's from Guatemala.
Miss the point much, prof?
[The Latino student group] Adelante responded to the announcement of the show's cancellation in a public statement on Jan. 31. In an emailed statement to the campus, the group wrote: "It is inexcusable that you fail to offer an apology to the group directly affected by the representations in your play, those of us who, on top of constantly justifying and affirming our presence on this campus, have to now bear the emotional and psychological labor of expressing to the wider Kenyon community, within the confines of 'civil discourse,' why these misrepresentations are detrimental." …

Alma, who asked that only her first name be used to protect her privacy, said the play's cancellation cannot ameliorate the harm it caused. She came into the country without immigration documentation in 2006, at the age of 10. "My DACA [Deferred Action for Childhood Arrivals] expires in less than two years," Alma said. "I cried hours and hours after reading MacLeod's script because I could not explain to my peers why it had made me so mad."

"It is hard to explain why even an apology cannot erase the trauma of leaving your home country, of enduring poverty and disease without the help of food stamps or health insurance, of entering another country where you are the scapegoat to all the issues thrown around," Alma said.
A Collegian editorial wants Professor MacLeod to be held accountable for the play, but fails to point out just what that accountability would entail.
It's been an interesting week at the private Ohio school; an organization dubbed the "Whiteness Group" had discussed how to respond to MacLeod's production, with one of the ground rules being white students couldn't ask students of color any questions.
Read the full Collegian article and editorial.
MORE: White privilege group won't allow questions to black students
MORE: College leaders defend canceling play after it's criticized as 'racist'
Like The College Fix on Facebook / Follow us on Twitter