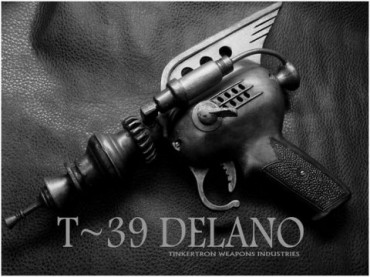 Good thing we have school administrators on the prowl for budding wannabe Luke Skywalkers.
At Stacy Middle School in Milford, Massachusetts, ten year-old Nickolas Taylor attempted to cut in a line … and while doing so "threatened" a few classmates with his finger "laser gun."
School administrators quickly suspended the boy.
An assistant principal sent Nickolas's father a note "explaining because Nickolas pointed a gun 'made from his hand' at two girls in a lunch line and then blew on his fingers as if to cool off the gun barrel its considered 'a threat.'"
The principal thought thus constituted a threat? Really? How paranoid of gun violence do you have to be to consider an imaginary ray gun some kind of threat against other students?

Administrators should have told Taylor to behave himself in the lunch room and save the pretend target practice for recess. That's all. But not only did they punish him, they suspended him. He had to wait two days for school authorities to mellow out and let him return to class. I wonder how much trouble a kid could get into for attempting to use something more dangerous on his classmates, like, say, Force lightning? (Note to principals: That's not a challenge.)
Keep in mind, however, that there are plenty of public school officials who do possess common sense. Thankfully, I've been fortunate to have worked with many of them.
Like The College Fix on Facebook / Follow us on Twitter
IMAGE: Tinkerbots/Flickr