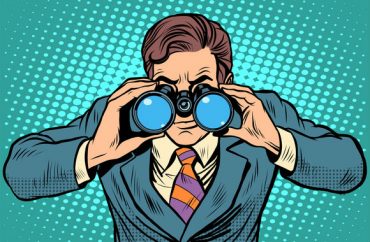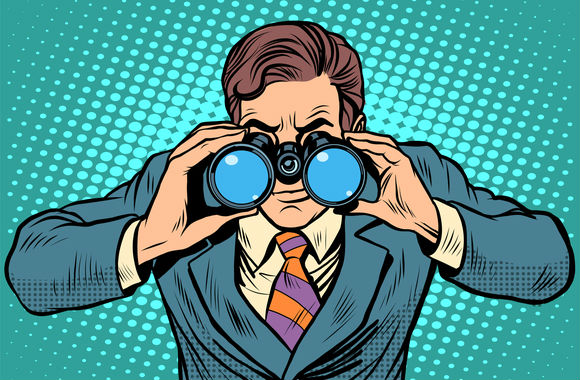 UPDATED
No scrutiny for left-wing centers at Wake Forest
Upset faculty at Wake Forest University are trying to shut down an interdisciplinary institute dedicated to the study of "human flourishing" because it receives funding from the Charles Koch Foundation*.
The Eudaimonia Institute was founded last summer with a "planning grant" from the university itself.
Koch's gift of $3.69 million was part of $4.2 million in grants, announced in September, that will support the institute's work for five years.
It is one of many scholarly centers funded by Koch, the libertarian industrialist whose interests also include criminal justice reform and historically black colleges and universities.
Nearly 200 professors signed a petition asking the Faculty Senate to review the formation of the institute, saying the Koch funding arrangement violated academic freedom. They also want to exert control over its research and public statements.
Faculty are not applying the same pressure against two older research centers at Wake Forest that "promote far-left social justice and intersectionality ideologies," according to the Wake Forest Review, a campus journal that promotes libertarian and conservative views.
Both are led by Prof. Melissa Harris-Perry, a former MSNBC host who gave the keynote speech at an abortion clinic's 30th anniversary.
MORE: Anti-Koch activists tolerate left-wing programs with strings attached
I'll ask again: why is the @WakeForest @AAUP chapter trying to suppress the academic freedom of a faculty colleague? https://t.co/XXXxRpzYP7

— Phil Magness (@PhilWMagness) March 28, 2017
No 'speaking, lecturing and publishing without prior review'
The institute was created by Economics Prof. James Otteson. Its mission is to "investigate the nature of eudaimonia," the Greek word for "human flourishing," and the "political, economic, social, and cultural institutions that encourage and discourage it."
Opposing faculty convinced the provost to hold a forum on the institute less than a month after Wake Forest announced the $4.2 million in funding, and then convinced the Senate to create an "ad hoc" committee to review the institute's funding, mission and governance.
At last month's Senate meeting, according to the Wake Forest Review, the committee made a presentation and released a report "full of speculation and conspiracies" about the institute's relationship to Koch. (The ad hoc committee isn't mentioned on the Senate's committee page.)
The Senate voted to ask the administration to refuse the Koch funding due to the foundation's "unprecedented effort and documented strategy to co-opt higher education for its ideological, political and financial ends," according to campus newspaper Old Gold & Black.
Senators were angry that the administration didn't share Eudaimonia's "institutional donor agreement" with them. The committee report says that refusal "raise[s] serious concerns about possible hidden intentions in the funding of this institute."
When Prof. Page West in the business school questioned the report and its sources – including a SoundCloud clip by UnKoch My Campus, an anti-Koch activist group – other faculty "would roll their eyes" and argue with West while he was speaking, the Review said.
Wake Forest Faculty Senate Ad Hoc Committee report on Koch Foundation funding by The College Fix on Scribd
An academic freedom subcommittee released its own report and recommendations that would require Eudaimonia to report all its academic decisions to an external faculty committee for review.
This would mean Eudaimonia faculty would be prohibited from "speaking, lecturing and publishing without prior review" from that external committee, the Review said.
MORE: Public university demotes Koch-connected professor for out-of-context joke
The Faculty Senate is scheduled to vote on the subcommittee's three motions at its April meeting. One would form another "ad hoc" group to oversee Eudaimonia for conflicts of interest; a second would freeze the institute's hiring; and a third would review all hiring, presentations and publications of the institute.
Otteson, the founder of the institute, told The Weekly Standard that the Senate vote "crosses a line that I don't recall having seen before." He did not respond to multiple queries from The Fix.
Wake Forest Faculty Senate subcommittee report on Koch Foundation funding by The College Fix on Scribd
'A piece of symbolism'
Unlike their demands of Eudaimonia, faculty members have not asked two progressive campus institutes for a list of their donors.
Review Editor-in-Chief Anthony Palumbo told The Fix in an email that Wake Forest's Pro Humanitate Institute has an arm called the Anna Julia Cooper Center, which "pushes a strong social justice agenda."
It has published articles on topics including black activism, diversity, feminism and President Trump. Palumbo said the "problem is not that they push this specific agenda":
My problem is limiting a student's ability to be immersed in ALL sides of the aisle. Which is limiting academic freedom for students.
The faculty vote isn't binding on the administration, and Palumbo believes the board of directors and administration will not "overturn the money" because "there is no concrete evidence" that Koch will control Eudaimonia's activities. He called the faculty protest more of "a piece of symbolism."
MORE: Charles Koch gives $25 million to help black colleges
Wake Forest spokesperson Katie Neal also called the vote "symbolic" in a statement to the Winston-Salem Journal.
The Senate is concerned about attempts to "exert improper outside influence over our curricula and programs," not "limit free expression of our faculty and students," she said. "As a campus community, we continue to navigate the complexities of simultaneously upholding both" principles.
Harris-Perry, the professor who leads both Pro Humanitate and the Cooper Center, did not respond to a Fix query.
Our director @MHarrisPerry is delivering the lunch keynote at #FWCA17 at @virginia_tech pic.twitter.com/QK4aqI7w4h

— The AJC Center (@AJCCenter) April 2, 2017
'That's the ravings of a conspiracy theory'
Prof. Jay Ford, chairman of the ad hoc committee, disputed the Review's characterization of the Senate meeting in a comment on the article. Ford pointed to statements by Koch Foundation officials that the academic centers it funds have created a "talent pipeline" for Koch-connected think tanks and political organizations.
"Higher education is not about converting students to a particular ideology or teaching students WHAT to think," Ford wrote.
Ford is seeking to "apply ideological litmus tests to the personal politics of its donors," Otteson said in another comment that directly addressed Ford.
He accused the chair of trying to "limit the free investigation of ideas with which you or anyone else may disagree":
As the [American Association of University Professors] holds, and as Wake Forest's own policies hold, academic freedom protects the teaching and research of all faculty—including you—and it is a sacrosanct principle for all ideas and perspectives, even those with which you disagree.
An historian at George Mason University's Institute for Humane Studies, on whose board Charles Koch sits, blasted Ford for being "paranoid" about Koch influence.
"Do you honestly believe that the tiny free-market minority of faculty that the Kochs support are on the verge of taking over and subverting higher ed?" Prof. Phil Magness wrote in another comment addressed to Ford. "That is not objective and dispassionate analysis – that's the ravings of a conspiracy theory."
The Martin Center for Academic Renewal, also based in North Carolina, criticized the Faculty Senate for seeking to "apply some sort of progressive litmus test" to Eudaimonia's work and thus "severely restrict" the academic freedom of its scholars.
President Jenna Robinson wrote that Wake Forest has "several other centers" that do not face "this sort of protest and suggested oversight":
Faculty scrutiny is reserved only for donors who do not subscribe to progressive politics. The Center for Energy, Environment, and Sustainability, for example, has an expressly political and commercial policy agenda and has faced no restrictions on its operations. In fact, it does not even disclose the names of its donors.
Wake Forest Faculty Attempt to Undermine Koch-Funded Campus Institute https://t.co/OIgxs0g2GJ via @AcademicRenewal

— Jenna A. Robinson (@jarobinson1) March 27, 2017
UnKoch My Campus has participated in many campaigns against Koch funding of academic centers.
It's not clear whether it is coordinating with Koch opponents at Wake Forest. While Inside Philanthropy recently credited the group with "leading the charge" against Koch funding nationwide, UnKoch My Campus has simply shared media coverage of the dispute on its Facebook page.
A lawyer who had advised UnKoch My Campus also advised a George Mason University student group that is suing the university for records about donations from the Koch Foundation.
Several organizations funded by left-wing philanthropist George Soros have also attacked Koch influence in higher education, The Washington Free Beacon reported in 2015.
UPDATE: The headline on this article has been changed since it was published.
MORE: Left-wing students sue GMU to find strings on Koch donation
Like The College Fix on Facebook / Follow us on Twitter
IMAGE: studiostoks/Shutterstock