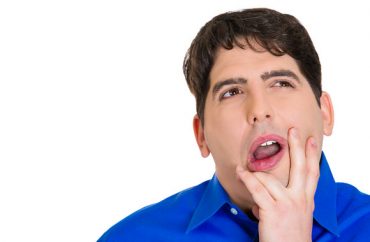 Our fall fundraising campaign runs through Sept. 30, so please consider a tax-deductible donation of any amount to help us continue to publish the best campus news in the nation. Thanks for your support!
Attorney general's Georgetown appearance is met with protests from students, faculty
Attorney General Jeff Sessions's recent appearance at Georgetown University Law Center occasioned protests from both students and professors at the prestigious university—with one professor claiming that Sessions represents an existential threat to the American legal order.
"A law school is a place for people to learn about the deepest principles that undergird our democratic republic," Georgetown law professor Heidi Li Feldman claimed, according to The Washington Post. "You cannot invite people who so thoroughly threaten the basic premises of American law to a campus and not speak up if your mission in life is to educate people about the American legal system." Feldman joined dozens of faculty members and students to protest Sessions's appearance.
As of press time it was not clear just how Jeff Sessions "threatens" American law.
While at Georgetown, Sessions took the opportunity to criticize American universities for their hostility to free speech, claiming: "Freedom of thought and speech on the American campus are under attack…The American university was once the center of academic freedom — a place of robust debate. But it is transforming into an echo chamber of political correctness and homogenous thought, a shelter for fragile egos."
Sessions claimed that the Justice Department will be filing "statements of interest" regarding campus free speech legal issues in the months to come.
In addition to the protests in which Feldman and others took part, numerous students inside the auditorium where Sessions gave his speech demonstrated as well, protesting with "black tape over their mouths," according to The Post.
Read the entire Post article here.
MORE: Professor: 'There is going to be an evolutionary consequence' because of Trump
MORE: George Washington University dean: Donald Trump is a 'Nazi-in-chief'
IMAGE: Shutterstock
Like The College Fix on Facebook / Follow us on Twitter