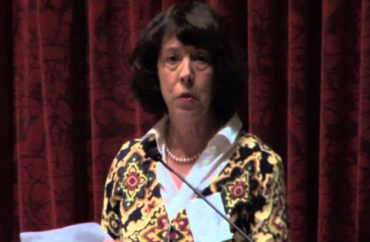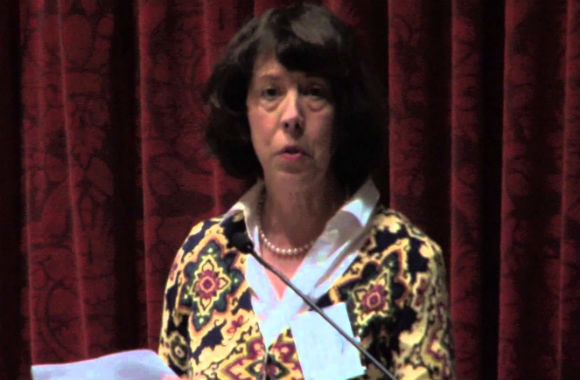 'Clear and convincing' evidence standard is better 'in at least some situations'
Gail Heriot is a law professor at the University of San Diego, member of the U.S. Commission on Civil Rights, and potentially, the next leader of the Department of Education's Office for Civil Rights (OCR).
Last month the due process advocacy group Stop Abusive and Violent Environments (SAVE) started circulating a letter supporting Heriot for the job, which oversees Title IX compliance on college campuses, and it drew more than 240 signatures from mostly academics in various fields.
The signed letter was shared with some members of Congress and Donald Trump's transition team before the inauguration, but was published last week by Education Views before it was formally released to the public.
Though she is better known for opposing racial preferences in education, Heriot is a vocal critic of the Obama administration's expansive view of Title IX.
She joined with fellow civil rights commissioner Peter Kirsanow in 2015 to argue against a massive budget increase for the office she might soon lead:
Though OCR may claim to be under-funded, its resources are stretched thin largely because it has so often chosen to address violations it has made up out of thin air. Increasing OCR's budget would in effect reward the agency for frequently over-stepping the law. It also would provide OCR with additional resources to undertake more ill-considered initiatives for which it lacks authority.
In that letter to congressional appropriators, Heriot and Kirsanow noted that large swaths of the law faculty at Harvard and the University of Pennsylvania – "hardly bastions of conservative thought" – had criticized the sexual harassment policies imposed on their schools by OCR.
MORE: Civil rights commissioners oppose OCR budget increase
They blasted OCR for forcing colleges (through funding threats) to adopt a low evidence standard in sexual-misconduct investigations, rather than the higher standard ("clear and convincing") some were using:
[N]owhere in the text of Title IX or in earlier OCR regulations can such a requirement be found, and given the importance of safeguarding the rights of accused students, the "clear and convincing" standard would seem to be the more appropriate one in at least some situations. Further, [OCR's followup letter] "Questions and Answers on Title IX and Sexual Violence" strongly discourages cross-examination of accused students by their accusers. Yet one federal district court has held that cross-examination is constitutionally required on due-process grounds when an accuser's credibility is an important issue in a disciplinary proceeding.
They also said "First Amendment issues loom large" because OCR had defined sexual harassment to include "dirty jokes" or spreading even accurate "sexual rumors."
Heriot earned the ire of Democratic lawmakers in a hearing last year on Title IX overreach when it came to OCR's transgender guidance. She was accused of "transphobic" comments for saying she could not will herself into being a "Russian princess," just as transgender people cannot change their sex by identifying with a different gender.
The SAVE letter, now also published by The Chronicle of Higher Education, accused OCR of "repeatedly" violating the Administrative Procedure Act in releasing de facto regulations without going through public comment:
These Dear Colleague Letters are often followed by detailed "Questions and Answers" documents, aggressive enforcement investigations, and Determination Letters that mandate the implementation of the numerous DCL provisions. The growing number of investigations has in turn been used to justify requests for additional funding, when the real problem is an executive branch agency that is engaging in abusive over-reach. These policies have had a pervasive, harmful effect on free speech and due process on college campuses. Collectively, the OCR actions represent a flagrant violation of Article I of the Constitution and an unlawful usurpation of Congressional powers.
The signatories praise Heriot for at least three times publicly criticizing how Obama's OCR did its work and the funding increase granted the office even in a Republican Congress.
Some of the prominent names on the list are Hadley Arkes of Amherst College, George Mason University's David Bernstein and Daniel Klein, Ward Connerly of the American Civil Rights Institute, Donald Downs of the University of Wisconsin-Madison, former UCLA researcher James Enstrom, New York University's Richard Epstein, Mary Grabar and Robert Paquette of the Alexander Hamilton Institute, Denver University's David Kopel, University of Pennsylvania's Alan Kors, Heather Mac Donald of the Manhattan Institute, Kenneth Marcus of the Brandeis Center, Stanford's Michael McConnell, University of Michigan-Flint's Mark Perry, American Council of Trustees and Alumni's Michael Poliakoff, National Association of Scholars' Glenn Ricketts, Foundation for Individual Rights in Education's Harvey Silverglate, Ohio University's Richard Vedder and UCLA's Eugene Volokh.
According to the Chronicle, Heriot is considered a stronger contender than Kirsanow (who also signed the letter endorsing her) because her background is more narrowly tailored to the job.
Heriot told the Chronicle that she has no idea if she's in the running for the job and that she has not "heard a word from anyone within the administration" as of Thursday.
Read the SAVE letter, the letter to appropriators from Heriot and Kirsanow, and the Chronicle report.
MORE: Heriot gets death threats for 'Russian princess' remark in transgender hearing
Like The College Fix on Facebook / Follow us on Twitter
IMAGE: National Association of Scholars/YouTube
Like The College Fix on Facebook / Follow us on Twitter