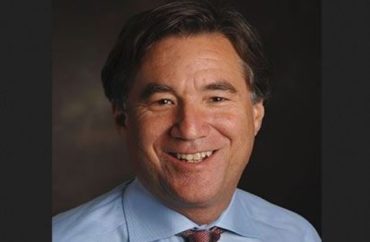 A constitutional law professor at Georgia State University recently said it's "unfortunate" that the Michigan "pronouns" bill making its way through the state legislature is likely unconstitutional.
Georgia State College of Law Professor Eric Segall told Newsweek this was his "personal view" regarding House Bill 4474, which would criminalize sparking "frightened" feelings in someone in a protected class such as sexual orientation or gender identity.
The proposal "is probably in trouble under American law. I also think that's unfortunate because my personal view is the law should be constitutional, but I think it's likely not," he said.
"In a sane world, which is most free countries on Earth, you just outlaw all threats," said Segall (pictured). "And if you threaten somebody, you go to jail. It's much more complicated in America. Guns and free speech. America is crazy about both."
But the author of "Originalism as Faith and Supreme Myths: Why the Supreme Court is not a Court and its Justices are not Judges" emphasized what makes the U.S. rather unique regarding free speech.
"The [Michigan] law basically says you can't threaten somebody with speech that will discriminate on the basis of sexual orientation or gender identity," Segall said. "And here's the deal. Hate speech and threats aren't the same thing."
Segall noted "the fact that I can stand on a street corner and say 'All Jews should be sent back to Israel'—which I can do in America—does not mean that I can go up to a Jewish person and get in their face and say, 'You should be sent back to Israel.'"
MORE: 'Hate Speech' class on right-wing extremism routinely offered at UNC Chapel Hill
The U.S. Supreme Court would strike down the Michigan law, Segall added, "both because it protects LGBTQ speech, which this court no longer wants to do at all, and because of their definition of free speech which is way overbroad."
The College Fix asked Segall via email if he indeed would favor fining or jailing someone who, for example, told a transgender female in a non-threatening manner that she (he) "really is a man." (Someone violating HB 4474 could face a $10,000 fine and up to five years in jail.)
Segall reiterated that "threats are unprotected speech" and repeated his point about someone saying (peacefully) that Jews should go back to Israel "should probably be protected speech."
However, he added that such "depends on context" and he "could be talked out of" his current view.
As previously noted by The Fix, Western Michigan University Law Professor William Wagner warned that those in favor of the Michigan legislation will use it "as a weapon capable of destroying conservative expression or viewpoints grounded in the sacred."
The Michigan Democratic Party's Andrew Feldman told Newsweek that HB 4474 was being "deliberately misinterpreted to polarize voters and cause outrage among conservatives."
MORE: 'Hate speech' should be censored online: NYU media professor
IMAGE: Georgia State U. screencap
Like The College Fix on Facebook / Follow us on Twitter