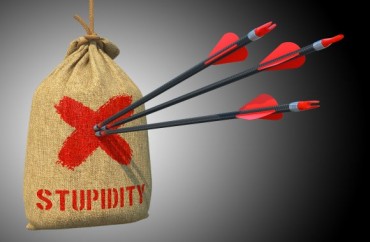 The parameters of debate continue to dwindle at American University.
Dozens of law professors signed an open letter to the entire law school, obtained by Campus Reform, condemning an unknown person who posted a sign reading "all lives matter" on a faculty member's door just before spring break.
They said that supposedly "benign" message "has become a rallying cry for many who espouse ideas of white supremacy and overt racism, as well as those who do not believe the laws should equally protect those who have a different skin color or religion."
RELATED: American University candidates promise snowflakes 24-hour counseling, more 'inclusion'
Because it was placed near flyers about police violence and social justice events, the sign was racist and intended "to silence and intimidate an opposing viewpoint," they wrote.
The only way to disagree with people who support the goals and tactics of Black Lives Matter is to say you want to have a conversation with them … and let them do all the talking, the professors said.
RELATED: White candidate faces expulsion from election for making black opponent feel 'uncomfortable'
Like The College Fix on Facebook / Follow us on Twitter
IMAGE: Shutterstock