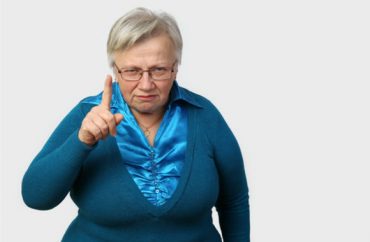 UPDATED
Free speech group responds that law school could be violating students' First Amendment rights
As a handful of states have suspended the bar exam requirement for aspiring attorneys, one law school recently warned students to be careful about how they advocate for such a suspension — or they might find it hard to become a lawyer.
Wayne State University Law School sent an email on April 15 to its students warning them to be careful when using social media to advocate for diploma privilege, which allows successful law school grads to become attorneys without passing the bar exam. The email started circulating in early July and was posted on July 6 on Above the Law.
It was originally sent on April 15 by Meghan Short, an assistant dean of the law school, according to a copy of the e-mail obtained by The College Fix.
The email from the law school stated "while you have every right to criticize the bar exam, the Board of Law Examiners, or the State Bar of Michigan online, it may not be a smart strategy for passing Character & Fitness with ease."
"This is an extremely frustrating and stressful time for everyone, and I understand wanting to air concerns and thoughts through the only means we have to socialize anymore – i.e., social media. But, please be careful of what you say and remember that your comments – even if made on a completely private page – can still be easily copied and shared with others."
The email came two weeks after a handful of law school students, set to graduate in May 2020, released a letter on April 1, asking the Michigan Board of Law Examiners to institute diploma privilege and release them from the requirement to take the bar exam.
Several of the eight student signers of the letter to the Michigan Board of Law Examiners who were contacted by The College Fix did not respond to requests for comment.
MORE: New Supreme Court case could make it easier for to defend free speech rights
A university spokesperson told The College Fix in an email on Thursday that the school "ardently supports and will actively defend our students' First Amendment expressive rights."
"We are proud of our students' long history of zealous, vigorous, and thoughtful advocacy for a wide range of causes – including their recent advocacy for a diploma privilege – and consider that history to be an important part of our identity as an institution," wrote Matthew Lockwood, a spokesperson for the university.
Lockwood said he does not believe the Michigan Board of Law Examiners nor the Michigan Bar would penalize students for their advocacy.
At least one free speech group has taken notice of this threat by the university.
On Monday, the Foundation for Individual Rights in Education sent a letter to the school, warning it that such threats could violate the First Amendment.
To become an attorney, a graduate's law school has to certify their "character and fitness," which gives universities the power to prevent someone from being an attorney by criticizing their behavior.
The free speech advocacy group points out that the email could send the wrong message to students. It notes that pushing the idea that criticizing the state bar can be consequential for students is dangerous.
"[This] perpetuation by a law school administrator will have a chilling effect on students' discussions on matters of public health and policy that bear directly upon them," FIRE stated.
Since each applicant for a law license must obtain an endorsement letter from their law school, the school would be in a precarious position if it truly believes that criticizing and lobbying the state bar is a sign of poor character, the group points out to the school.
Wayne State "would presumably have a duty to describe that advocacy in response to an applicant's certification request" the Foundation for Individual Rights in Education points out in its letter.
The group continues, warning the school that it must remain viewpoint neutral since "students could praise the State Bar's decision, but dissent would yield professional consequences meted out by the state," under the scenario Wayne State may have created.
Alex Morey, a spokesperson for FIRE, told The College Fix "Wayne State and the State Bar of Michigan are government entities and cannot violate the First Amendment when they make regulations impacting student speech."
"We were concerned about Wayne State Law School's email, because it seemed to suggest that Wayne Law students could be punished for adding their voices to the current public debate."
So far, the state of Washington, Utah and Oregon have suspended bar requirements and allowed students to obtain their law licenses without passing the bar exam, according to law.com. Other states like New Jersey have offered remote exam options.
Editor's note: After publication, The College Fix received a copy of the e-mail, which showed that it was originally sent on April 15 by Meghan Short, an assistant dean at the law school. We removed a reference to the student who originally posted the screenshot in early July and have provided a better timeline of when the e-mail was first sent.
MORE: College requires prior approval for pro-life group's social media posts
IMAGE: Jelena Aloskina/Shutterstock
Like The College Fix on Facebook / Follow us on Twitter