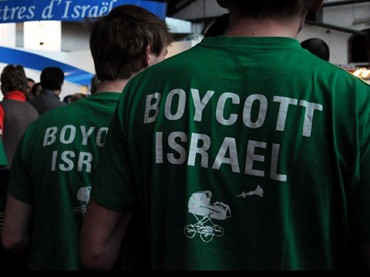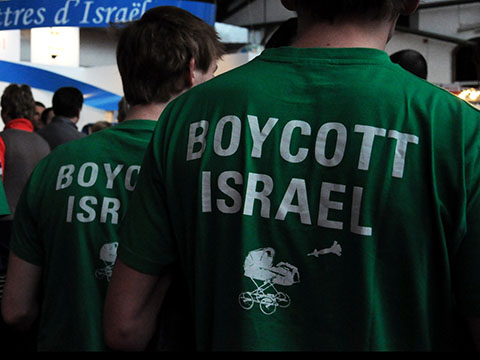 Following a string of anti-Semitic acts on campus, Emory University law students last month formed a campus chapter of the Louis D. Brandeis Center for Human Rights Under Law, which defends Jewish college students.
Swastikas were put on Emory's Robert W. Woodruff Library in September, and on the walls of Alpha Epsilon Pi, a Jewish fraternity, a month later, the center said in a press release. Racial slurs were also yelled at Alpha Epsilon Pi members during an intramural football game in October.
The action at Emory come as campuses across the country deal with an apparent rise in threats against Jewish students.
Human rights activist Ayaan Hirsi Ali spoke last week at the Boston premiere of a new film that chronicles anti-Semitism on campus, Breitbart reported.
Referring to the boycott, divestment and sanctions movement, which seeks to isolate Israel from American universities, Ali told the audience that the movement wants to "bully, deceive, and sabotage the only society that is free in the Middle East" rather than governments like Saudi Arabia or movements such as the self-described Islamic State.
The Brandeis Center started helping law students create chapters last year after anti-Israel movements took off at law schools. Campus chapters will investigate alleged anti-Semitic incidents and provide pro bono legal research and advocacy services to targets of discrimination, as well as file legal complaints.
Law students will also work with university administrators on policies to protect Jewish students.
The center is now "working on recruiting more chapters and putting on educational and training programs about civil rights, human rights and Israel," Kenneth Marcus, the president of the center, told The College Fix.
Emory's chapter joined about a dozen others, including UCLA, the University of Pennsylvania, University of Virginia and Loyola University-Chicago.
Marcus, a former assistant secretary of civil rights at the Department of Education, said the center is following incidents including the use of swastikas at various campuses, UCLA student government's grilling of a Jewish judicial nominee, and a Jewish student at Temple University who was allegedly punched in the face as he protested a Students for Justice in Palestine table at a campus fair.
To combat extreme forms of anti-Semitism or hostile situations for students, Marcus said the center turns to criminal law or federal civil rights laws. As the onetime director of the U.S. Commission on Civil Rights, Marcus said he issued a policy that Jewish students were entitled to the same treatment as other groups.
Michael Kleinman, student president of the Emory chapter, told The Fix via email that the chapter has not received negative feedback since its founding last month.
Beyond the swastikas and the racial epithets at the intramural game, Kleinman noted the campus chapter of Students for Justice in Palestine had erected an anti-Israel "Apartheid wall" right as his own chapter formed.
Intended to spread awareness about "Israel's oppression of Palestinian people," the wall was torn down by an unknown perpetrator, The Emory Wheel reported. The pro-Palestinian student group reported the incident, now under investigation by campus police, as vandalism and bias.
The Brandeis Center's work on campus comes at a time when "more than half of 1,157 self-identified Jewish students at 55 campuses across the country" say they have been "subjected to or [have] witnessed anti-Semitism on their campuses," according to its joint survey with Trinity College last month.
Not all campus incidents are gloomy for Jewish students, though.
The UCLA student government unanimously passed a resolution last week that condemns anti-Semitic incidents at UC campuses and calls on council members to "attend diversity training" on anti-Semitism, the Daily Bruin reported.
"There's a greater urgency for students who support the Jewish community's opposition to anti-Semitism to get involved," especially law students who can later influence public policy, Marcus told the Atlanta Jewish Times. "The need is greater than ever."
College Fix reporter Samantha Watkins is a student at Point Loma Nazarene University.
Like The College Fix on Facebook / Follow us on Twitter
IMAGES: mediActivista :::/Flickr, Emory's Alpha Epsilon Pi chapter/Emory Wheel