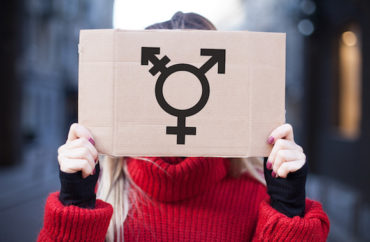 One publication botched reporting on the issue, according to a law professor
A Duke University law journal has faced criticism for its decision to accept a submission from a critic of transgender ideology for an upcoming edition.
And one law professor said that reporting on the issue misrepresents the objections of the law students who quit the journal.
The publication in question, Law & Contemporary Problems, is a faculty-run journal dedicated to publishing symposia on 'contemporary problems,'" according to Professor Jonathan Adler.
The Case Western Reserve professor said that "unlike with normal student-run journals, editorial content decisions are made by the faculty board and the 'special editors' of accepted symposia." This is the case, Adler said, with the inclusion of Professor Kathleen Stock's commentary. Stock is a critic of transgender ideology.
The Reason article, written by Adler, said that the Above the Law article missed the fact "that only the faculty board can reject an article" and "student editors will help with line edits and the like."
The article from ATL said that "Duke Law School Faculty have incited a turf war with the student staff at Law and Contemporary Problems, the school's oldest law journal."
But Reason reported:
When the symposium proposal was under consideration, some student editors objected to including Stock. In an effort to be sensitive to some student concerns, the faculty board sought input from the existing editors of the journal before making a final decision on the symposium as a whole. At no point did the faculty board consider excluding Stock. Given the opportunity to express input on whether to publish the symposium with a contribution from Stock, the then-serving student editors voted in favor of publication, and the faculty board accepted the symposium. This was the state of play last Fall.
"The new board, unhappy about its predecessor's decision, tried to reverse course and excise Stock from the symposium," but the law faculty refused.
'Academic freedom' is a 'shield' for professors to 'marginalize others'
Joe Patrice, the author of the original piece, updated his article, but still took issue with the faculty position, criticizing its use of academic freedom.
"Academic freedom is, of course, an important value," Patrice said, "but it's also excessively deployed as a shield for professors to opine and behave in ways that marginalize others."
Patrice said a "vigorous and open exchange of ideas" only provides value "to the extent it improves the academic mission of improving the human condition."
"Is Trans skepticism within that field? It shouldn't be, but here we are," Patrice said.
MORE: Student activists demand end to academic freedom over use of n-word
IMAGE: Andrii Zastrozhnov/Shutterstock.com
Like The College Fix on Facebook / Follow us on Twitter