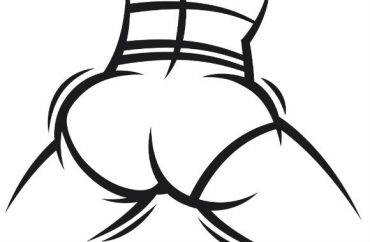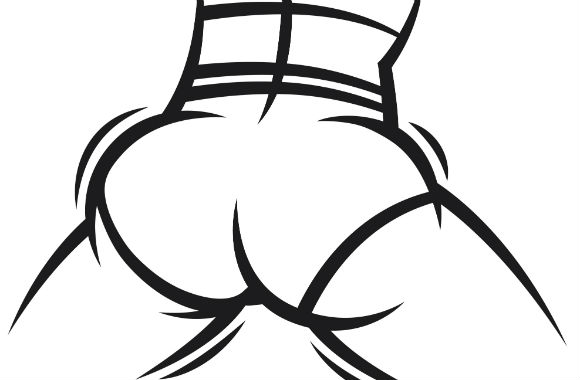 School tells girls they are bullies if they refuse to disrobe with transgender student
Title IX may be the favored weapon of those who perceive that "rape culture" is permeating American educational life, but it's quickly getting adopted by those fighting the erosion of gender distinctions in private areas.
The Alliance Defending Freedom filed a lawsuit against the federal departments of Education and Justice, as well as a Minnesota school district, on behalf of 10 families joined as an association called "Privacy Matters."
The suit concerns the Virginia School District allowing a biological male who identifies as female to use the girl's locker room in Virginia High School, as a direct result of the feds threatening its federal funding under a novel interpretation of Title IX:
In lieu of this unambiguous meaning of sex [in Title IX], Defendants inject a distinct and altogether different concept of gender identity which is subjectively discerned, fluid, and nonbinary. … The consequence of the Federal Rule and District Policy was ineluctable: adolescent girls, in the midst of disrobing within their private locker room, found an adolescent male in their midst.
The suit accuses the feds of creating a "sexually harassing hostile environment," in violation of Title IX, by mandating the gender-identity reading of Title IX on all school districts through unlawful "guidance" documents. That reading was specifically adopted by the Virginia School District in February.
MORE: Families such the feds for forcing girls to shower with a boy
It says two female student plaintiffs are not returning to the school district for fall classes as a direct result of the policy change, while four others remain (the other student plaintiffs are boys who are not yet affected):
Girl Plaintiffs A, B, and E, missed instructional class time or athletic practice time while trying to find a locker room or restroom where only girls' were likely to be present.

Girl Plaintiffs A and E stopped using school restrooms for periods of time, holding their urine all day rather than use a restroom that is accessible to a male.
The suit accuses the transgender student ("X") of asking the female plaintiffs intrusive questions about their bodies in the locker room, as well as "twerking," "grinding" and "lifting up his skirt to reveal his underwear" while listening to sexually explicit music in the locker room.
It says two female plaintiffs
started using a secondary girls' locker room to seek additional privacy but both Girl Plaintiffs ["A" and "D"] report that Student X came in and used the secondary locker room while they were in their underwear.
BREAKING: Families sue feds, Minnesota school district for violating student privacy https://t.co/JBpR2QhDfG pic.twitter.com/2wWuRwqwNI

— AllianceDefends (@AllianceDefends) September 8, 2016
Not only did the school district refuse to offer sex-segregated facilities to the female students after their parents complained, but
shortly after the District imposed the Policy, the District held a school-wide, "anti-bullying" assembly that promoted the new Policy, focused heavily on the lesbian, gay, bisexual, transgender ("LGBT") community, and conveyed the message to Student Plaintiffs, including Girl Plaintiffs A and B, that the District views the Policy as part of its antibullying efforts such that any student who objects to the Policy will be viewed as a bully.
The lawsuit explains its refusal to identify the female student plaintiffs by their initials – a common practice in litigation involving minors – by citing the blowback they could face for publicly appearing transphobic.
MORE: Feds will punish special-ed kids unless trans kid can use wrong restroom
It says one initial plaintiff has already dropped out "due to perceived risks associated with being a plaintiff in this lawsuit," and those remaining could be readily identified by their initials:
VHS is a small school – 1580 students in the entire District, pre-school to 12th grade – located in a small town – around 8,660 people – so the Girl Plaintiffs' initials or their parents' initials will likely identify the girls. Because the issues raised by this case are hotly contested in Virginia, MN and throughout the country, Girl Plaintiffs fear retaliation from their peers, faculty and administrators within their school, and the greater community, if their true identities are known.
In a statement the alliance said the government can't "redefine the meaning of a federal law to serve their own political ends," which is the conflation of sex and gender identity. Senior counsel Gary McCaleb said:
Telling girls that their privacy and modesty don't merit a private and secure changing area is an attack on women. The school district should rescind its privacy-violating policies, and the court should order the DOE and DOJ to stop bullying school districts with falsehoods about what federal law requires.
The suit asks the U.S. District Court to formally invalidate the guidance offered by the Department of Education and enforced by the Department of Justice.
It's the alliance's third suit against a school district related to the government's Title IX guidance, following litigation in Illinois and Ohio.
Read the lawsuit and alliance statement.
MORE: Court lets the feds interpret Title IX however they want
Like The College Fix on Facebook / Follow us on Twitter
IMAGE: Incomible/Shutterstock, Shutterstock