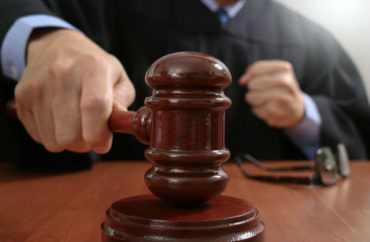 Ruling quotes new head of Department of Education's Office for Civil Rights
Are Jews a protected class under employment-discrimination law?
A federal judge in Louisiana thinks so, and approved a lawsuit to continue against Louisiana College for its president allegedly blocking a coaching hire for his "Jewish blood."
The "report and recommendation" filed by U.S. Magistrate Judge Mark Hornsby Friday is the first in the country to consider whether Jews are a protected racial class under Title VII of the Civil Rights Act, the plaintiff's lawyer James Bullman told Inside Higher Ed.
The Baptist-affiliated college tried to get Joshua Bonadona's lawsuit dismissed by saying Jews don't qualify as a race under Title VII, but only the Title VII claims against President Rick Brewer were dismissed.
Bonadona is a college convert to Christianity but his mother is Jewish, making him Jewish by the definition in the Mishnah, and he was "raised both culturally and religiously as a member of the Jewish community," his complaint says.
It was a "widely known fact" on the college football team, where Bonadona played, that his mother was Jewish even though he had converted to Christianity and "often led the team's Christian devotional."
He was hired as an assistant coach after graduation in 2013 but left two years later to pursue graduate studies. The new head coach invited him back in a similar position in 2017 and Bonadona applied for the job, sharing his salvation experience and agreeing he supported the college's Baptist-heavy mission statement.
When President Brewer asked him during the interview process about his parents' affiliations, Bonadona didn't hide their Catholic and Jewish affiliations but "repeatedly made clear" that he was a "practicing" Baptist.
Though Bonadona was head coach Justin Charles' sole recommendation for the job, the applicant's "Jewish descent" got him nixed, with Brewer specifically citing his "Jewish blood," Charles allegedly told Bonadona.
Judge Hornsby's opinion, which must be reviewed by a higher judge, notes that there's little legal precedent to judge whether Jews are considered a "race" under Title VII, which is broadly worded. The issue must be addressed now because Bonadona "does not invoke" any other protected category.
The Supreme Court has ruled that a "Caucasian" professor from Iraq and Jews as a class are protected "because of their ancestry or ethnic characteristics," regardless of whether "modern scientific theory" would consider them a race, but it was interpreting Reconstruction-era statutes, Hornsby said.'
MORE: Reported suppression of Jewish student speech doubles in a year
The question is murkier under Title VII, but the few decisions that exist make clear that anti-Semitic discrimination is covered by a related part of the Civil Rights Act:
Modern sociologists and anthropologists, especially with advancements in DNA studies, debate whether Judaism is a people, a religion, or both. There is no doubt, however, that many people have and continue to view being Jewish as a racial identity.
Judge Hornsby even quotes a scholar who was recently confirmed head of the Office for Civil Rights in the Department of Education, Kenneth Marcus. He wrote in the Wake Forest Law Review in 2009 that "Jews have been variously perceived as black, Asian, or white, depending on the nature of the perceiver's bias."
The judge concluded:
America is no stranger to anti-Semitism, which is often rooted in prejudice against
a person based on his heritage/ethnicity without regard to the person's particular religious beliefs. Jewish citizens have been excluded from certain clubs or neighborhoods, and they have been denied jobs and other opportunities based on the fact that they were Jewish, with no particular concern as to a given individual's religious leanings. Thus, they have been treated like a racial or ethnic group that Title VII was designed to protect from employment discrimination based on membership in that group.
Though the Title VII claim against President Brewer was dismissed, he's still facing claims under Section 1981, which specifically bars intentional racial and ethnic discrimination against applicants.
Brewer told Inside Higher Ed the judge "may have" misinterpreted the law, but he "vehemently denied" that he rejected Bonadona's application because of his Jewish heritage or even said "Jewish blood" – a "blatant falsehood" included in the complaint "for inflammatory purposes."
The college plans to file an objection to Hornsby's recommendation.
Read the opinion and Inside Higher Ed report.
MORE: Campus anti-Semitism fighter confirmed to OCR
IMAGE: everything possible/Shutterstock
Like The College Fix on Facebook / Follow us on Twitter