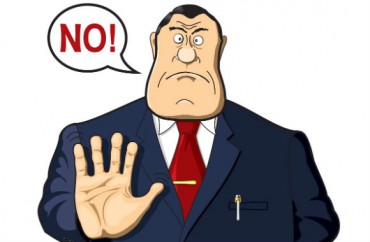 Too bad if the free speech zone is 'fully reserved'
A religious-liberty law firm is helping libertarian students protect their freedom of "spontaneous" expression at an Arizona public college.
The Alliance Defending Freedom, known for challenging contraception mandates on behalf of Christian colleges, is representing a student whose Young Americans for Liberty (YAL) recruitment table was forced out by an administrator.
The federal lawsuit filed last week on behalf of Brittany Mirelez alleges that Paradise Valley Community College's free speech zone – a single place on campus where students can speak freely, subject to several restrictions – is unconstitutional.
It's nothing unusual for his group to represent students apart from religious issues, ADF Senior Counsel Tyson Langhofer told The College Fix in a phone interview.
One of its primary focuses is "attacking the free speech zones on public and private universities," and it has successfully represented YAL activists in several cases, Langhofer said: "We don't necessarily take our cases on whether we agree with the speech the student or group engages in."
Prevents expression on 'recent and unfolding events'
PVCC's free speech zone is only available to students from 9 a.m. to 4 p.m. Monday through Friday, and then only if the zone is not already "fully reserved" by other groups, the lawsuit states.
The policy "disables the ability of students to speak freely on campus about recent and unfolding events," the suit continued.
Mirelez placed her YAL table in the zone Oct. 7, aiming to recruit students for the nascent club and handing out copies of the U.S. Constitution.
An administrator came over and told Mirelez she must leave because she had not received permission 48 hours prior. "So you can move inside or I can have you leave – you can take your choice at this point," the administrator said in a video obtained by Campus Reform.
PVCC's policy prevents students from exercising free speech on campus outside the zone, including public sidewalks and lawns, the lawsuit states.
The school's Guidelines for Public Expression on Campus require students to fill out a form and obtain permission from the Office of Student Life and Leadership at least two days before planning to use the zone if they want to reserve it.
They also state: "The College reserves the right to relocate or suspend any assembly that violates College or District policy or regulation."
Unfettered discretion to reject reservation requests
The administrator told Mirelez she could set up her table in the cafeteria but made clear it was a one-time offer. Mirelez must follow the college's rules about the zone in the future, the administrator said.
The suit claims PVCC's policy gives administrators unfettered discretion to approve or reject requests to reserve the zone. They can "consider the content and viewpoint" of the requesting student group to ensure that the students' message "will not violate PVCC's harassment or other policies," it says.
Mirelez is asking for a ruling dismantling the school's public expression policy and finding that PVCC violated her First Amendment rights.
Candace Oehler, director of marketing and communications at PVCC, told The Fix in an email the "college does not comment on pending legal matters."
"I think a lot of people would approve of getting the [speech zone] taken away" and opening all public areas to student expression, Mirelez told The Daily Signal. "A lot of students have told me it's weird that they only see us in one spot, that they would like to see us around campus more."
Though ADF has a longstanding relationship with Young Americans for Liberty, the issue of nonreligious speech is not a core part of its stated advocacy.
The "University" section of ADF's website is a subcategory of "Religious Freedom." The banner reads "Reclaiming Your Freedom to Be a Christian on Campus," and below that, the page tells visitors that "many campuses discriminate against and censor Christians."
Its only subject area to omit religion is the "Free Speech" page, and even then, it says that speech codes are "used to punish students who speak out on issues that run contrary to the prevailing secular beliefs on campus."
Like The College Fix on Facebook / Follow us on Twitter
IMAGE: pavelmir/Shutterstock