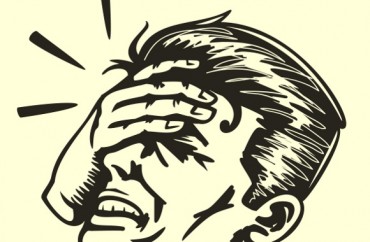 When academic research goes mainstream, there's a good chance the public will interpret it differently than its authors.
That was the case for the highly contextual 1-in-5-women statistic for campus sexual assault, and we learn via The Chronicle of Higher Education that it's true for …
Microaggressions!
Derald Wing Sue, a psychology and education professor at Columbia University, edited a book called Microaggressions and Marginality, whose research served as the basis for the microaggression tip sheet adopted by many schools.
MORE: Saying 'America is a melting pot' is a microaggression
The last person to learn how the research was being used was apparently Sue, when "he started getting calls from radio talk shows":
He said he's glad colleges have found the research useful, but he is cautious about the institutions that are taking it as an absolute. Mr. Sue said his goal had always been to educate people, not punish or shame them, if they engage in microaggressions.

"I was concerned that people who use these examples would take them out of context and use them as a punitive rather than an exemplary way," Mr. Sue said.
MORE: 1-in-5 rape study authors disavow how activists portray research
Contrary to how their schools treat them, those identified as microaggressors are probably the opposite of racists, Sue said:
"People who engage in microaggressions are oftentimes well-intentioned, decent individuals who aren't aware that they are engaging in an offensive way toward someone else," Mr. Sue said.
And they shouldn't be reported to administrators, compared to sex criminals or expelled.
MORE: School board mulls expelling microaggressors
MORE: Saying 'America is the land of opportunity' is offensive
MORE: UW-Madison needs more counselors for microaggressions
Like The College Fix on Facebook / Follow us on Twitter
IMAGE: Shutterstock