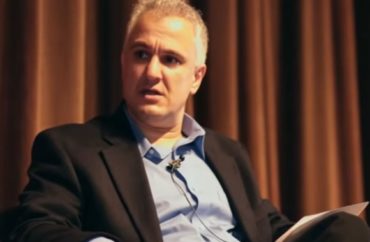 Left-leaning media outlets have all but ignored the high-profile resignation of Portland State University Professor Peter Boghossian, who called out his institution as a "Social Justice factory" in a widely read resignation letter that's gone viral.
While some local outlets covered Boghossian's resignation, including the Oregonian and Oregon Public Broadcasting, no left-leaning mainstream media outlets requested an appearance from Boghossian, his assistant told The College Fix.
In contrast, in the aftermath of his resignation, Boghossian received multiple requests to appear on the programs of right-wing personalities, including Tucker Carlson, Megyn Kelly, and Glenn Beck, as well as interview requests from outlets based in the UK, Germany, Switzerland, Finland, Russia, Poland, France, Spain, Hungary, India, and Australia, according to his assistant, Eris Aphra.
And more requests keep coming in every day.
"In addition to interview requests," Aphrah told The College Fix in an email, "we receive various requests to reprint Peter's letter on various platforms (from websites to newsletters and even in a book) and a ton of letters of support and commiseration from professors and students. Of the hundreds of personal emails, we've received just three that were hateful — quite surprised we haven't received more."
Boghossian resigned Sept. 8 after 10 years of teaching at the university, citing the "illiberalism that has swallowed Portland State."
"I never once believed — nor do I now — that the purpose of instruction was to lead my students to a particular conclusion. Rather, I sought to create the conditions for rigorous thought; to help them gain the tools to hunt and furrow for their own conclusions. This is why I became a teacher and why I love teaching," he wrote in his letter of resignation, originally posted to the substack of former New York Times editor Bari Weiss.
"Students at Portland State," Boghossian continued, "are not being taught to think. Rather, they are being trained to mimic the moral certainty of ideologues."
A now-former professor of philosophy, Boghossian is an atheist who attempted to foster the free exchange of ideas in his classes.
As a professor, he invited a collection of guests, ranging "from Flat-Earthers to Christian apologists to global climate skeptics to Occupy Wall Street advocates," he wrote in the letter.
The last time his name appeared in the Vanguard, the student newspaper at Portland State, was in a May 18 story. He made the news for speaking at an event titled "The New Censorship in American Higher Ed: Insights from Portland State," hosted by the National Association of Scholars.
"Let's be blunt about what we face: We face a group of small-minded, petty ideologues who have hijacked a public institution and who are hell-bent on ripping down western civilization," he said at the event, according to the Vanguard.
MORE: Boghossian, author of 'Conceptual Penis' hoax, resigns from Portland State
Like The College Fix on Facebook / Follow us on Twitter