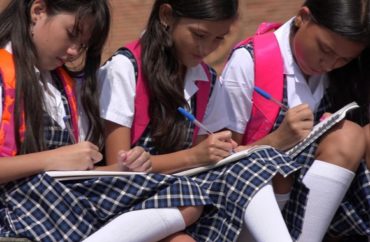 Could facilitate the growth of government-religion interaction
Laws motivated by anti-Catholic bigotry across the country are in the cross hairs following a Supreme Court ruling against Montana last month, civil and religious liberties lawyers told The College Fix in interviews.
In a 5-4 tally with three concurring opinions and three dissenting opinions, the high court ruled June 30 that the state cannot disqualify religious private schools from its scholarship program, reaffirming the free exercise of religion and striking down religious discrimination.
Legal experts agreed this was a big win for school choice, especially as it relates to religious institutions, but also consistent with past judgments and by no means shocking.
Institute for Justice senior attorney Tim Keller, whose group represented the plaintiffs in the Espinoza case, said the decision bolsters school choice for both religious and non-religious private schools.
MORE: SCOTUS rules in favor of religious liberty and school choice
IJ has already put the ruling to use by filing a "supplemental authority" in its ongoing challenge to a similar prohibition in Maine, which "must be struck down" under the majority opinion, he wrote in an email. It will most likely file a similar challenge to Vermont's "prohibition against otherwise tuition-eligible families from using their benefits to pay for tuition at religious private schools."
What most surprised Keller was "the number of separate opinions, both concurrences and dissents." Because Chief Justice John Roberts takes an "incrementalist approach," it makes sense that other justices "wanted to write separately and by doing so try to influence future cases," he said.
Attorney Diana Verm of the Becket law firm said the ruling could go even further in the long run.
It could facilitate the growth of government-religion interaction in efforts such as soup kitchens, prison rehabilitation groups and the Federal Emergency Management Agency's work, Verm said, as government partnerships with religious groups don't necessarily qualify as establishment of religion.
'Born of bigotry' against Catholics
The Montana Supreme Court had struck down the tax credit program on the basis that it provided aid to religious schools in violation of the state constitution, but the U.S. Supreme Court ruled that such provisions violate the First Amendment.
Verm and Alliance Defending Freedom senior counsel Tyson Langhofer said in separate interviews that the ruling will likely render unconstitutional many similar no-aid provisions – at least those that are overtly discriminatory.
Known as Blaine amendments, such laws are modeled after a failed federal constitutional amendment by congressman James Blaine (left) that would have prohibited direct government aid to educational institutions that have a religious affiliation.
In his concurring opinion, Justice Samuel Alito cited the historical context of Blaine amendments, which used "bigoted code language" to discriminate against Catholics.
Approved in 38 states, Alito said that these constitutional amendments coincided with nativist and Know Nothing Party antipathy towards Catholic immigrants. "Montana's no-aid provision was the result of this same prejudice," he wrote.
Verm echoed Alito's sentiment, saying these amendments were "born of bigotry" against Catholics. The ruling will put an immediate stop to states that use "sectarian" as a proxy to exclude Catholics as part of their no-aid provisions.
MORE: Feds threaten funding for treating religious student groups differently
Justice Clarence Thomas wrote a concurring opinion, which Justice Neil Gorsuch joined, to expound on how the high court interprets the Establishment Clause.
Even in knocking down Montana's law, the Supreme Court still "hamper[s] free exercise rights" and must return the Establishment Clause to its "proper scope." Thomas critiques the interpretation that sees the clause as "prohibiting the government from favoring religion or taking steps to promote it."
This is a sort of "content-based restriction," according to Thomas, though the clause was only intended to prevent state endorsement of religious beliefs. "So long as this hostility remains, fostered by our distorted understanding of the Establishment Clause, free exercise rights will continue to suffer."
In his own concurrence, Justice Gorsuch argued that free exercise must include not just the ability to freely believe religious precepts but also to freely act on them.
"The right to be religious without the right to do religious things would hardly amount to a right at all," he wrote:
You can have school choice, but if anyone dares to choose to send a child to an accredited religious school, the program will be shuttered. That condition on a public benefit discriminates against the free exercise of religion. Calling it discrimination on the basis of religious status or religious activity makes no difference: It is unconstitutional all the same.
Sotomayor is wrong: Ruling 'fulfills the promise of separation of church and state'
Langhofer of the Alliance Defending Freedom pointed out that the high court "distinguished" this case from the "narrow" application of public funds being used to pursue vocational ministry in a Washington state case known as Locke.
The Supreme Court instead "reaffirmed" its holding in Trinity Lutheran, that states cannot exclude public benefits from institutions based on their religious status, he told The Fix. Langhofer emphasized the importance of this case in allowing parents to choose better schools that may also consistently represent their religious beliefs and moral values.
IJ's Keller critiqued Justice Sonia Sotomayor's dissent and her interpretation of separation of church and state. The holding in Espinoza actually "fulfills the promise of separation of church and state by not allowing the government to discriminate against religious individuals in the upbringing and education of their own children."
Chief Justice Roberts countered Justice Ruth Bader Ginsburg's dissenting view that Montana had already resolved the discrimination by ending the program entirely. He said the act of ending the program was discriminatory in and of itself:
[T]he Montana Supreme Court invalidated the program pursuant to a state law provision that expressly discriminates on the basis of religious status […] seeing no other "mechanism" to make absolutely sure that religious schools received no aid, the court chose to invalidate the entire program.
MORE: Department of Ed bans bias against religious groups providing secular services
MORE: Low-income mothers ask Supreme Court to overturn Montana
MORE: Public school enrollment plummeting in NC because of school choice
IMAGES: cheapbooks/Shutterstock, Library of Congress
Like The College Fix on Facebook / Follow us on Twitter