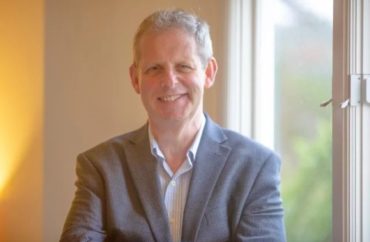 The law would force websites to address language anyone considers to 'vilify, humiliate, or incite violence,' according to the complaint
A University of California Los Angeles law professor who runs a First Amendment scholar commentary website sued New York to stop its new "Online Hate Speech Law."
The Foundation for Individual Rights and Expression filed the federal lawsuit on behalf of UCLA law Professor Eugene Volokh, founder of legal blog "The Volokh Conspiracy." Other plaintiffs include alternative tech platforms Rumble and Locals.
The law "requires social media networks to provide and maintain mechanisms for reporting hateful conduct on their platform," according to the state senate website's summary.
New York Governor Kathy Hochul signed the legislation and it went into effect on December 3.
"New York's law violates the First Amendment in several respects," Daniel Ortner, an attorney with FIRE, told The College Fix in an email on December 7. "This is a pretty blatant attempt by the State of New York to pressure social media networks to remove constitutionally protected speech that the state deems as hateful. We are therefore confident about the lawsuit."
"This law impacts pretty much any website or online service accessed by New Yorkers where users can share content or that has a comment section," said Ortner, who represents the plaintiffs.
"This includes everything from blogs like the Volokh Conspiracy to larger social media platforms like Rumble," Ortner said. "So the law is going to have a wide impact requiring all of these sites to post a hate speech policy, create a report and response mechanism, and to reply to complaints."
The court will hear arguments on a preliminary injunction on December 19, Ortner said.
Law poses a danger to 'certain state-disfavored opinions,' according to the suit
New York's Online Hate Speech law "hangs like the Sword of Damocles over a broad swath of online services (such as websites and apps), threatening to drop if they do not properly address speech that expresses certain state-disfavored opinions, as the state now mandates they must," according to the complaint.
"The law compels online services to single out hate speech with a dedicated policy, a report & response mechanism, and mandated direct replies to each report," it states. "In doing so, the law targets and burdens protected speech that someone, somewhere believes to 'vilify, humiliate, or incite violence against a group or a class of persons' based on race, color, religion, or other protected categories."
"Volokh believes that most, if not all, of the speech included in the state's definition of 'hateful conduct' is constitutionally protected," the complaint states.
The law defines "hateful conduct" as "the use of a social media network to vilify, humiliate, or incite violence against a group or class or persons on the basis of [a protected class such as race, color, religion, or sex."
"A social media network that conducts business in the state, shall provide and maintain a clear and easily accessible mechanism for individual users to report incidents of hateful conduct," according to the new law.
It defined "social media network" broadly enough to include websites of many kinds. The law uses the definition "service providers, which, for profit-making purposes, operate internet platforms that are designed to enable users to share any content with other users or to make such content available to the public."
Social media platforms that knowingly fail to comply with the law will be financially penalized and eventually issued subpoenas, the law continued.
The Fix reached out to Attorney General Leticia James's office on Wednesday morning to ask for a response to the allegation that the bill violated the First Amendment, why the language of "humiliation" was included in the bill and how her staff expects it will be enforced. No response has been received.
Ortner told The Fix it appears the court will address the matter soon.
MORE: Professor's lawsuit demands free speech rights in 'battle for the soul of the university'
IMAGE: FIRE
Like The College Fix on Facebook / Follow us on Twitter