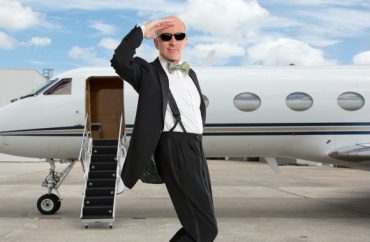 Students studying "multicultural competence" at one college are taught that white people can pretty much live wherever they want — and afford it, too — according to screenshots of a quiz question obtained by The College Fix.
Students enrolled in an online "Wellness Coaching & Communication Skills" class through the American College of Healthcare Sciences, which offers online schooling as well as a campus in Portland, Ore., were recently quizzed on privilege.

"If I should move I can be pretty sure that I can rent or purchase housing in an area that I can afford and in which I want to live. This is an example of …" the quiz asks, in which the correct answer is "white privilege." The other choices were "heterosexual privilege, male privilege or Christian privilege."
Under the question it indicates it stemmed from a lesson on "multicultural competence."
American College of Healthcare Sciences bills itself as "one of the few accredited colleges specializing in online holistic health education." For example, it offers degrees in holistic nutrition.
The screenshot was provided by a student in the class who asked to remain anonymous for fear of her final grade being lowered. She said the online course has made several references to the concept of privilege.
The student added that, while the professor, Nicole Betschman, did not mention white privilege in her lecture, the class PowerPoint and textbook describe several elements of the topic.
The course textbook, "Intentional Interviewing and Counseling: Facilitating Client Development in a Multicultural Society," defines privilege as "power given to people through cultural assumptions and stereotypes" and cites research stating "special privilege has been extended to include men, those of middle- or upper-class economic status, and others in our society who have power and privilege."
The textbook also states that "Whites, males, heterosexuals, middle-class people, and others enjoy the convenience of not being aware of their privileged state."
A PowerPoint presentation encourages students to "ensure minorities receive mental health care tailored to their needs" and "discuss obvious multicultural differences early in the session" with any of their clients.
To that end, students are advised to "become actively involved in participating in activities of different communities" and "learn about issues such as: racial disparities; microaggressions; external system pressures; and oppression," according to the PowerPoint.
Professor Betschman did not respond to a request for comment from The College Fix.
American College of Healthcare Sciences chief operating officer Tracey Abell told The College Fix via email that the class aims to teach communication skills.
"This course is designed to review important topics related to communicating effectively with diverse populations," Abell stated.
"As part of the course, students explore the concept of privilege, 'power given to people through cultural assumptions and stereotypes', as defined in the publisher resources," she stated.
MORE — CLAIM: Teacher made students stand up and apologize for their 'white privilege'
Like The College Fix on Facebook / Follow us on Twitter
IMAGE: Shutterstock
Like The College Fix on Facebook / Follow us on Twitter