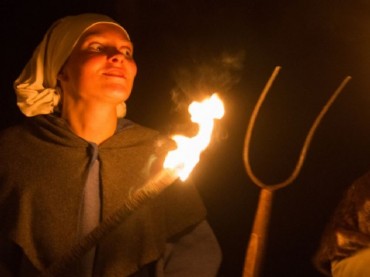 A liberal black professor is being called a "serial rapist" and has been targeted for "revolutionary violence" by a campus Antifa group after he discussed "gray areas" regarding affirmative consent in an article for Vox. 
Robert Reece, an assistant professor of sociology at the University of Texas at Austin and a bonafide liberal, is the target.
The Vox piece is headlined: "How men are adjusting to the #MeToo era: 'This is going to take a really long time.' Men discuss the gray areas of intimate encounters."
In it, Reece discusses how men from all walks of life are grappling with sexual encounters — both now and ones they've had in the past — in light of the now-required affirmative consent sexual standard on campuses and elsewhere. The standard requires vocal and positive consent for every step of a sexual encounter as it progresses.
In the article, the professor recounts one anecdote from his "Masculinities in America" course, which delves into "topics like trans men, female masculinity, men's place in feminist discourse, and, finally, sexual violence, assault, and consent." The article states in part:
"The student in the front row caught my eye. He was an athlete, and I had been proud of his growth throughout the semester and his engagement with complex ideas about masculinity. But this conversation seemed to affect him differently, making him uncharacteristically uncomfortable.

He and I communicated via email after class. He told me the topic was difficult to grapple with, that he struggled to reconcile past encounters with his new knowledge of consent and coercion. I told him I understood how distressing it could be to recall those experiences but stressed the importance of sitting with the discomfort and learning from it. I suggested he visit the counseling center, although I'm unsure if he ever did."
These two paragraphs launched what The American Spectator describes as the Left lynching its own. In a lengthy report on Reece's current predicament, the Spectator reports:
… Reece's failure to report his student to campus authorities earned the ire of a local campus Antifa group, the Revolutionary Student Front–Austin, which claims the academic is "a serial rapist, abuser, and gaslighter."

In a March 26 Facebook post, the RSF, whose logo contains the hammer and sickle communist symbol, states that "Reece's only solution" after "a male student who, through this course, realized he had not been obtaining consent in all of his sexual encounters," was "to briefly counsel him over email and suggest — not enforce — campus counseling."

Reminiscent of The Trial, by Franz Kafka, the RSF argues Reece's failure to report his newly guilt-ridden student makes the professor a rape facilitator:

We find this to be direct proof that Reece is an active threat to students on campus. Through his course, he is uniquely able to identify potential rapists, yet he does nothing to stop them — and worse, he shows them his sympathy as a fellow misogynist and abuser. …

Complicating matters further for Reece, podcaster Jazmine M. Walker, a former college girlfriend, claimed after the Vox essay was published that Reece "coerced her into an unwanted sex act" six years ago, according to a note Vox attached to the essay on March 27. After his piece went online, Reece tweeted, "I've been coercive before, specifically with my ex about ten years ago." Reece does not appear to have criminal charges pending against him.

The RSF isn't interested in allowing the wheels of justice to turn. The group put up posters featuring inflammatory prose and a large close-up photo of Reece encouraging students to stalk and harass him.

"Let Reece know the student body is watching him" by emailing, calling, or visiting him in his office, the poster exhorts.

The RSF urges a "burning bed" approach towards Reece and others. "Change is not elusive to us," says their Facebook feed. "Reactionary violence, like rape and domestic violence and torture, can only be responded to with revolutionary violence.…We must reclaim violence so that every abuser may never again know peace inside their own homes and their jobs."
Read the full Spectator report here.
Like The College Fix on Facebook / Follow us on Twitter