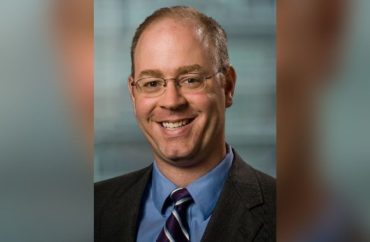 Government should stop giving out easy money for college, policy analyst advised
A libertarian higher education expert proposed bold measures to improve the system, including rethinking accreditation requirements and ultimately phasing out all aid programs because they inflate tuition.
The Cato Institute, a libertarian think tank, released a new book "Empowering the New American Worker" on Dec. 15. The book advocates pro-market solutions to economic problems, and policy analyst Neal McCluskey wrote the chapter called "Higher Education."
McCluskey (pictured) holds a doctorate in public policy and serves as director for Cato's Center for Academic Freedom, according to his bio.
He made the case that the United States' current higher education policy is "counterproductive for many American workers, producing ballooning college prices, leading employers to demand credentials they don't need, and failing to provide commensurate increases in knowledge or skills."
'The system forces people to get credentials for positions that probably don't need them'
McCluskey puts some of the blame on unnecessary degrees.
"The system forces people to get credentials for positions that probably don't need them," he said in a telephone interview Jan. 10 with The College Fix. "If you are reasonably certain that you could go to college and study something that is in demand and finish, you should go. But we should not have a system where you need jump through hoops to get those jobs."
He also emphasized the dangers of accreditation, entrenched in our system because the government requires it to grant student aid.
"We have to decouple federal funding for students from accreditation," he said.
He advised that accreditation should guide students' college choices through giving them valuable information rather than simply making some colleges financially off-limits.
While government loans are not advisable, "if [government agencies] are going to be the lenders, they should assess somebody's ability to enroll in a program and succeed instead of giving out…loans regardless of whether they are going to succeed," he said.
The Fix asked McCluskey to expand on his line in the book that "the market should decide the success or failure of all higher education institutions," asking about potential consequences for students if their schools shutter.
"Typically we don't see a problem where a school goes out of business and then nobody has anywhere to go," he said. Even so, he added, "I think you would see far fewer of those schools if people were spending a lot more of their own money."
The Fix reached out via email to Richard Allen Smith with the National Education Association, a left-leaning educational professional organization, three times from Dec. 27 to Jan. 9 to ask for comments on McCluskey's proposals. The Fix also reached out to National Education Association press line over email on Jan. 10 with a request for an expert. No responses have been received.
'The federal government must reduce student aid'
McCluskey's chapter also linked tuition inflation to too many loans and other aid.
The scholar pointed to historical student loan programs like Direct PLUS loans for parents, Pell Grants, and the G.I. Bill as early culprits in hiking up costs.
"Through the early 1980s, the government repeatedly expanded aid, including creating non-means-tested Parent Loan for Undergraduate Student (PLUS) loans and extending loans to students who were financially independent of their parents," he wrote. "…Concurrent with the establishment of federal subsidy infusions, the inflation adjusted cost of tuition, fees, and room and board began to skyrocket."
"Perhaps such inflation would be tolerable if it translated into proportionately greater human capital, but the data do not indicate that this is happening," McCluskey stated in the chapter.
"Literacy assessments, for example, indicate declining human capital per degree, according to data from the National Assessment of Adult Literacy and the Program for the International Assessment of Adult Competencies."
The solution to hyperinflation of higher education costs, McCluskey wrote, it for the federal government to "reduce student aid to release price and credential inflationary pressure."
"Ideally, Washington would phase out all aid programs, because any subsidy distorts demand, leading to overconsumption and price increases."
MORE: Industry apprenticeships prepare students where colleges fail: report
IMAGE: Cato Institute
Like The College Fix on Facebook / Follow us on Twitter