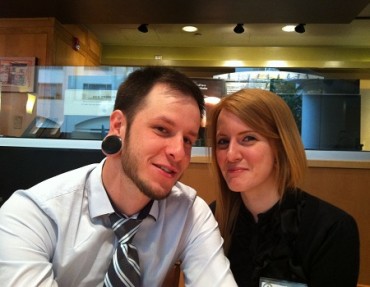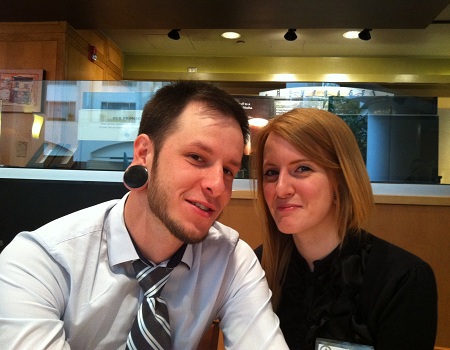 "If you had told me my sophomore year that I would be standing at a conference for liberty this big, I'd have told you you were crazier than I thought I was at the time," said Alexander McCobin last Friday in his opening remarks for the 2012 International Students for Liberty Conference (ISFLC).
This weekend marked the largest ever conference of Students For Liberty, a network that identifies itself on its website as "a 501(c)(3) nonprofit organization whose mission is to provide a unified, student-driven forum of support for students and student organizations dedicated to liberty." McCobin, executive director and co-founder of SFL, spoke of the awe he felt at the record attendance of over one thousand students and supporters of liberty, as well as of the work that lay before them.
"All the great figureheads of liberty did their problem sets in their dorm rooms," just like the members of the audience, he said. He encouraged participants to maintain focus on the goal of bringing liberty to more and more people who want it.
In addition to the number of attendees, the distances some traveled lent profundity to their presence. This year, SFL chapters from the People's Republic of China and the Federal Republic of Nigeria made the journey to the Grand Hyatt Hotel in Washington, D.C. Tosin Omoniyi, a student and reporter for Newswatch, a Nigerian publication, said she first learned about the philosophy of liberty as an undergraduate when Adedayo Thomas, the leader of African Students For Liberty, visited her campus. She said the concepts he presented were initially difficult to understand because of the barrier between English and her mother tongue of Yoruba. When Thomas brought books on a later visit, she was able to dissect the ideas at her own pace and has been a member of the African Students For Liberty chapter since.
No matter their home country, students and supporters this weekend were able to participate in dozens of breakout discussions hosted by various think tanks and classical liberal organizations like the Cato Institute, the Atlas Society, and the Foundation for Economic Education, as well as advocacy groups like GOProud, an organization for lesbian, gay, bisexual, transgender, and queer Republicans. Breakout sessions focused on a vast array of issues pertinent to proponents of a free society, from talks by the Institute for Justice's Bob Ewing on "winning hearts and minds the IJ way" to a lecture and discussion-style philosophical examination of individual rights by Dr. James Stacey Taylor from the Institute for Humane Studies.
Longtime journalist John Stossel taped an episode of Stossel, a weekly talk show hosted by Fox Business, at the Grand Hyatt on Saturday night. ISFLC served as his audience. They presented questions to Stossel and his guests, including Cato Institute's executive vice president David Boaz and United States Ambassador to the United Nations John Bolton. Reason magazine will host a screening of the episode at the organization's D.C. office on Thursday, February 23.
No doubt due to the heightened tenor of the tortuous American election season, political discussion dominated some of the formal and many of the informal conversations at ISFLC. Presidential candidate Representative Ron Paul won 71% of the vote in the straw poll. This fact, announced during the closing remarks, was met with resounding cheers and applause from the audience.
Julie Ershadi is a graduate of Bryn Mawr College and an intern at Reason. For more information on Reason's screening of the ISFLC episode of the Stossel show, email [email protected].
Like The College Fix on Facebook / Follow us on Twitter