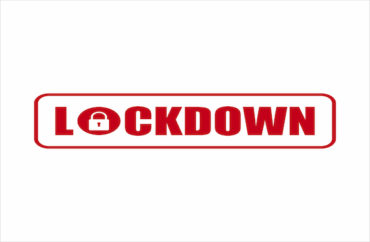 He said the issue needs more study, but urged targeted approaches
A professor and researcher at the National Aviation University in Ukraine found that lockdowns were not generally effective in combating the spread of COVID.
Serge Dolgikh's research shows that in regions that implemented more strict lockdown policies, there was no significant difference in the deaths per million figure when compared with areas that had fewer restrictions.
Dolgikh's research studied the effects of different policies in Canada and Europe to the outbreak of COVID.
He told The College Fix that "these are early-stage results that have not passed peer-review stage," but "[w]e expect to submit the research for publication shortly."
Dolgikh did not rule out all lockdown measures, but the machine learning expert urged public health officials to take a targeted, data-informed approach.
His paper, published at MedRxiv.org found a "weak" correlation between "the severity of quarantine and a "higher epidemiological impact." This means that strict lockdown measures did not provide a correspondingly high reduction in COVID rates. The results were "quite contrary to intuitive expectation of a desired outcome, that is, a reduction in epidemiological impact," the paper said.
MORE: Biologist concludes that mask mandates didn't reduce COVID transmission rates
Dolgikh told The Fix that "measures have to be designed and applied in the context of [the] current epidemiological situation[s]."
He said that "in an essential workplace in a peak phase regular testing can be implemented with additional measures of transmission prevention," but when infections are lower, the same place could focus on ventilation and "workspace organization to prevent crowding."
He said that "information and communication" are important. "Again, [a] coordinated complex of measures can be more effective than focus[ing] on any one solution."
When asked whether the benefits of lockdowns outweighed the drawbacks, Dolgikh said that "lockdowns were forced by rapid onset of the epidemics" but "it would require much more confident results to state that they could have been avoided without significant cost to the society."
The results "seem to indicate" that lockdowns were "not as effective" when used as the main option for trying to slow the spread of COVID.
He said that "integrated approaches" that used "effective monitoring" were more effective.
He explained in his paper:
An unintended outcome can be that the pattern of strict and stricter quarantines seen as, and becoming the de-facto and default solution taken as an automatic reaction to any significant increase in cases without consideration of other options. If extended over longer periods these policies can be taxing and disruptive for the society, and possibly not sustainable in the longer run.
Dolgikh argues that rather than instantly defaulting to lockdowns, more targeted measures could potentially have been more effective in reducing deaths, while also putting less strain on societies and their economies.
Some factors limit the applicability of the paper
Dolgikh said there were some limiting factors to his study.
"Certainly policy factors, undoubtedly important as they are, are not the only ones that can impact the course of the epidemics that would not be possible to analyze or even discuss here," the professor said in his paper.
He said another potential factor in his results is that the study does not include "instances of another strategy of total suppression applied successfully in a number of countries" such as Australia, Taiwan and New Zealand.
Those countries used strict lockdowns and did have a better success in reducing COVID, according to Dolgikh.
MORE: Harvard med professor explains why he spoke out against lockdowns
IMAGE: Riki Gunawan/Shutterstock.com
Like The College Fix on Facebook / Follow us on Twitter