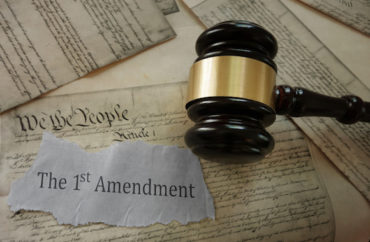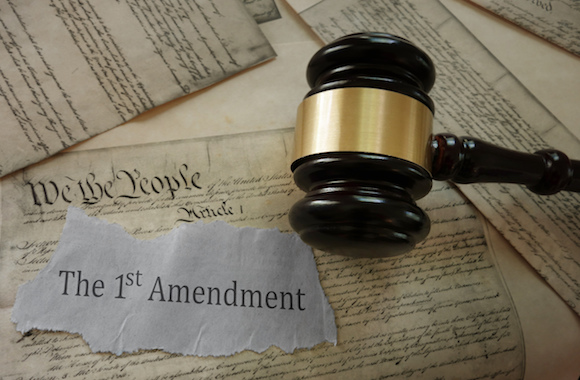 The Loudoun County, Virginia school district will continue the fight to keep a teacher who had opposed its policy on transgender students from returning to the classroom.
In May, Tanner Cross was suspended from his position and banned from school property due to remarks he made during the school board's public comment session. Cross spoke in opposition to the district's "Rights of Transgender and Gender-Expansive Students" policy.
"I am speaking out of love for those who are suffering from gender dysphoria," Cross had said. "I love all of my students but I will never lie to them regardless of the consequences. I'm a teacher but I serve God first and I will not affirm that a biological boy can be a girl and vice versa because it's against my religion."
Tanner sued the district, and early last month the Loudoun County Circuit Court agreed with him:
"The Court finds that in balancing all of the factors and weighing the facts presented, [Tanner's] interest in expressing his First Amendment speech outweigh the [district's] interest in restricting the same and the level of disruption that [district] asserts did not serve to meaningfully disrupt the operation or services of Leesburg Elementary School."
The Alliance for Defending Freedom reports Loudoun County Schools will appeal this ruling to the Supreme Court of Virginia.
In a brief filed with the state high court, the ADF notes that while the district "ultimately disagree[s] with the balance the trial court struck [it] identif[ies] no legal error in the decision."
The ADF highlights several arguments against the appeal:
— The trial court correctly determined that Tanner is likely to succeed on the merits of his claim.

— The trial court correctly found that Tanner's strong interest in speaking outweighed any of [the district's] claimed interests in punishing him for his speech.

— The trial court acted within its discretion in finding insufficient evidence of future disruption to outweigh Tanner's strong interest in speaking.

— The trial court did not abuse its discretion in finding Tanner would suffer irreparable harm absent an injunction.

— The trial court did not abuse its discretion in focusing on likelihood of success when assessing the balance of harms.
If the case continues to trial, the ADF notes it likely will occur this fall.
MORE: Teacher allegedly suspended for saying a boy can't be a girl
IMAGE: zimmytws / Shutterstock.com
Like The College Fix on Facebook / Follow us on Twitter