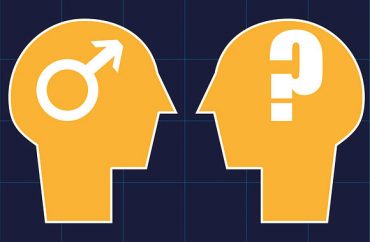 The Loudoun County, Virginia school district continues its affinity for controversy, the most recent example being its suspension of a teacher allegedly for stating that a biological boy cannot be a girl.
According to Fox News, Leesburg Elementary phys. ed. teacher Tanner Cross was "placed on leave" after the remarks he made at a recent school board meeting.
His issue was the district's "Rights of Transgender and Gender-Expansive Students" policy which mandates staff use students' "preferred pronouns." The policy does not require any "substantiating evidence" from students as to their pronoun choice.
"I am speaking out of love for those who are suffering from gender dysphoria," Cross told the board. "I love all of my students but I will never lie to them regardless of the consequences. I'm a teacher but I serve God first and I will not affirm that a biological boy can be a girl and vice versa because it's against my religion."
Cross mentioned the recent "60 Minutes" segment which highlighted individuals who had undergone gender transitioning, but later came to regret that choice. The piece also noted how little "pushback" there is by medical/health personnel to folks' desire to change genders.
MORE: 'Dead naming' of trans students a 'major problem' w/virtual learning
Leesburg Principal Shawn Lacey announced Cross' suspension in an email (which was obtained by the group Parents Against Critical Theory). He simply noted that Cross' classes would be covered by a substitute who's "already working in [the] building."
The district refused to comment on exactly why Cross was put on leave citing confidentiality rules. However, it did note that the decision was not Principal Lacey's.
The New York Post reports Cross's wife Angela had posted on Facebook that her husband indeed was suspended for "his speaking out."
"As Americans, we believe that every American has the right to their beliefs, but NO AMERICAN HAS THE RIGHT TO IMPOSE THEIR BELIEFS ON OTHERS," Mrs. Cross wrote in a now-deleted (or protected) post. "We spoke out first and foremost to protect the children and also to defend the first amendment rights of teachers and staff."
Loudoun County schools have experienced their share of controversy of late, including a teacher berating a student for failure to recognize people's race, a warning regarding the use of Dr. Seuss books, and an attempt to quash teachers' criticisms of critical race theory.
Read the Fox News and New York Post articles.
MORE: Teacher: school forced me to resign for objecting to transgender-name rule
IMAGE: thinglass / Shutterstock.com
Like The College Fix on Facebook / Follow us on Twitter