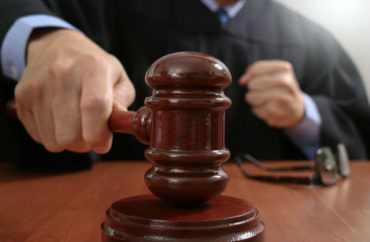 'That's a home. It's a private environment,' bill sponsor said
There are many cases of public schools overstepping their authority during their COVID- and skittish teachers union-driven experiment in distance learning that was the 2020-2021 school year.
As teachers peered into their students' home lives over Zoom screens, they didn't necessarily like what they saw. Rather than suck it up, some went all Karen on the kids and their parents.
In all of the Zoom-powered ridiculousness, there may be cases that are more egregious than Ka'Mauri Harrison's. However, none of the other cases are so famous.
Harrison's plight led to lawsuits both in both Louisiana and federal courts. The state's legislature rushed through a law that bears his name, and passed it unanimously. The state's Democratic governor, Republican attorney general, and the American Civil Liberties Union, all weighed in on the 9-year-old's side.
Jarvis DeBerry is editor-in-chief of the Louisiana Illuminator online newspaper. His column in the matter was titled, "In the case of Ka'Mauri Harrison, it's the Jefferson Parish School Board versus everybody with sense."
What happened in Harrison's case, which no one is seriously contesting, is this: The student of Woodmere Elementary School was taking a test in his room, which was being monitored via Zoom, in September 2020. His brother, with whom he shares a room, tripped over a BB gun on the floor. Ka'Mauri picked up the obstacle and put it away to prevent future trippery.
That's it. He didn't fire the non-firearm. Nor did he brandish it. He put it up and away. Unfortunately, for him and his family, the fourth grader did so in full view of his teacher's prying eyes.
The teacher informed the principal and then things really escalated. The Jefferson Parish School System considered expulsion but decided to suspend him for six days instead.
For putting away a BB gun. In his room.
The Ka'Mauri Harrison Act guarantees students due process and appeals in distance learning.
Counsel for the Jefferson Parish School Board argued that the legislation is unconstitutional and the school board itself argued that, anyway, Harrison was given all the due process that he needed.
On Harrison's official record, the suspension was reduced from six days to three. But his parents pressed forward with lawsuits because it still specifies that the suspension was for brandishing a firearm.
The school board filed a Louisiana Department of Education School Behavior Report which alleged that Harrison had in his possession a federally prohibited weapon.
A. BB. Gun.
Republican state Rep. Troy Romero, who introduced the legislation, said the school board's decision to treat the possession of a BB gun in the home as if Harrison had brought it to school was "ludicrous."
"That's a home. It's a private environment," Romero told the Illuminator.
Over and over, people's response to the school board's decision is one of shock, but it really shouldn't be. Punishing a student for accidentally showing a BB gun is simply a natural outgrowth of a "zero tolerance" culture surrounding guns in schools that is, frankly, insane.
It's not enough for schools to ban guns for minors on campus, which makes a certain amount of sense. Schools over the last decade and change have engaged in an anti-anything-remotely-gun-related campaign, and I do mean anything.
In the most ridiculous case before this one, a kid chewed his breakfast pastry into what looked sort of like a gun, goofed around with his friends, and drew a suspension that was eventually upheld by a federal judge.
For a breakfast pastry.
As long as this nonsense was happening on school campuses, Americans proved ultimately willing to put up with it. But now that schools are pushing their obsessions into homes, it's proving too much for many.
For instance, take Walter Kimbrough. He is president of Dillard University, a historically black college in New Orleans, and not someone anyone would confuse for a NRA spokesman.
In the Baton Rouge newspaper The Advocate, Kimbrough wrote, "the entire school board is up for reelection in 2022. Each and every one of them needs to be replaced. Potential candidates should run on erasing a board and superintendent fighting to harm a child."
That's one reason why, after a whole school year of fighting it, the Jefferson Parish School Board has started to cave.
On Monday, a settlement of the federal lawsuit was reported between the school board and the parents. The state lawsuit will likely follow the same course.
Maybe a whole state throwing in with a ludicrously wronged student is what it takes for "sense" to triumph over ideology. If so, more of this, please.
(PS: Apologies to my cousin Karen for the name-related crack if she reads this column. She is not, ontologically, a Karen.)
MORE: Campus free speech bill vetoed by Louisiana's governor, called 'unnecessary'
IMAGE: everything possible / Shutterstock.com
Like The College Fix on Facebook / Follow us on Twitter