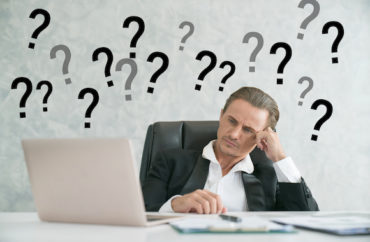 The student government of Loyola University Chicago today scheduled a "Black Ramblers Community Circle" limited solely to black students, according to the group's Facebook page.
In order to gain entry to the online chat group, a student must first e-mail the diversity department at Loyola Chicago and be granted a password to join. The event was scheduled to take place on Wednesday, June 3, at 3:30 PM Central Standard Time.
"This is a CLOSED SPACE for Black students to voice personal concerns, express feelings, name needs, and find solidarity-based support from Black staff and faculty," the invitation reads.
"Please bring an object of importance to serve as a talking piece (i.e. a pen, a paper weight, a photo)," reads the notice (below).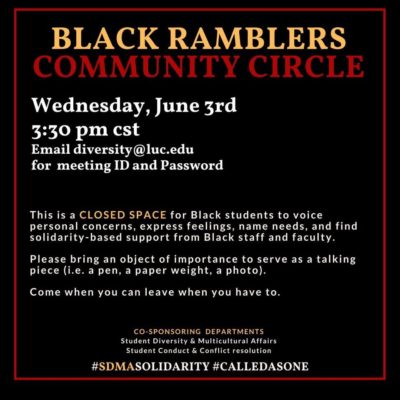 The meeting is taking place after several nights of violence and looting in Chicago during protests over the death of George Floyd, an African-American Minneapolis man, at the hands of police.
On Tuesday, the student government released a statement that struck a more inclusive tone.
"Further, we wish to assert that this work cannot be done solely by Black student leaders, rather it is incredibly necessary for non-Black student leaders in their respective student organizations and student spaces to show up as allies in moving such efforts forward as well," read the statement.
In 2017, Loyola Chicago allowed students to begin taking diversity courses in place of Western civilization classes, as some students argued the university's core was "pretty eurocentric."
The event is cosponsored by the Loyola Chicago Student Diversity & Multicultural Affairs Department and the Student Conduct & Conflict Resolution Department.
MORE: Loyola to let students bypass Western civilization classes for 'diversity courses'
IMAGE: Shutterstock.com/lOvE lOvE
Like The College Fix on Facebook / Follow us on Twitter