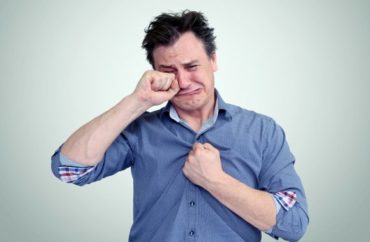 Make them tattle on each other for utterly harmless nonsense
Williams College in Williamstown, Massachusetts, has taken a novel approach to fostering intra-campus harmony: it encourages students to report "bias incidents" such as signs "color-coded pink for girls and blue for boys." You're not reading that incorrectly: If someone posts a sign advertising a women's group and colors it pink, then Williams College wants you to report that to the school's anti-bias squad, which will then take all appropriate action.
As we've written before, sometimes you just have to laugh about this stuff. But in another, more important sense, this kind of asininity is very troubling. A great many colleges are, as a matter of explicit policy, training their students to be neurotic messes. Even a few short years ago it would have been laughable to imagine that a campus administration would be encouraging adults—grown men and women—to tattle on each other for associating the color blue with men or boys. But now here we are. It's a small thing, to be sure, but it is symptomatic of something much larger.
It is hard to imagine, but there was a time once, and there might yet be a time again, when our universities did not, as a rule, treat their students like shrinking violets or fragile Victorian China dolls. The campus has always necessarily been a place marked by some amount of insularity, but there is a lot of daylight in between the gentle academic and social isolation of the past and the report-your-friends-because-they-colored-a-sign-a-certain-way present. The one is harmless and in some ways good; the other turns young men and women into paranoid basket cases.
We are still sort of in the midst of this silly cultural shift, so we will likely not know for several more years whether or not this obtuse campus culture has any lasting effects—if, having graduated and moved on to the real world, today's college students will take this kind of behavior with them into the corporations and nonprofits and startups they will one day be running. One sincerely hopes this will not be the case. Then again, maybe the one thing the professional world is missing is crack bias response teams taking on the terrible practice of color-coded bathroom signs.
MORE: Student files bias report after peer hogs weights at campus gym
MORE: Bias team threatens classroom discussion, employee rights, says public university task force
IMAGE: Shutterstock
Like The College Fix on Facebook / Follow us on Twitter