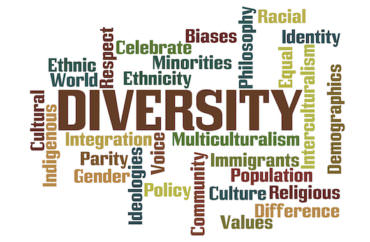 It's about 'being allowed to dance'
Move over, "diversity," there's a new buzzword in town.
"Inclusive excellence" is a rising concept on many college campuses. Where "diversity" has reigned on campus for many years, this new term reflects a broader ideology now flourishing in higher education.
In a recent article, The Chronicle of Higher Education takes a look at this phenomenon through the lens of two "vice presidents" of "inclusive excellence" at their respective institutions. Fanta Aw, who was recently promoted to the position of vice president for campus life and inclusive excellence at American University, told The Chronicle that her role resembles that of a "conductor" of diversity issues on campus.
According to The Chronicle: "The person in charge of inclusive excellence at an institution may be held accountable for the retention and graduation rates of diverse students, retention of diverse faculty and staff members, and the integration of the principle into teaching, research, and classroom climate:"
Aashir Nasim, chief diversity officer and vice president for inclusive excellence at Virginia Commonwealth University, said in an email that being a "chief diversity officer" versus a "vice president for inclusive excellence" is not an "apples to oranges" comparison, "but there certainly is a Granny Smith to Fuji difference…"

While having the position at the cabinet level does signal its value to the university, the status does not represent an automatic fix. "Anyone who has had a literal seat at the table during board meetings or presidential cabinet meeting understands that it is rare for comment or critique at this level to result in meaningful and significant institutional shifts," Nasim says.

The real work, he says, is done by the committees, task forces, and working groups whose ideas are presented to the cabinet and Board of Trustees for approval.
A 2005 paper from the Association of American Colleges and Universities said that "inclusive excellence" focuses on "students' intellectual and social development, embraces the cultural differences that students bring to the classroom, and provides a welcoming community that draws on the college's own diversity in the service of student and organizational learning."
As one diversity official put it: "Diversity is about being invited to the dance. Inclusion is being allowed to dance."
Read The Chronicle's article here.
MORE: High-priced diversity bureaucrats aren't improving diversity on campus, study finds
IMAGE: Rob Wilson / Shutterstock.com
Like The College Fix on Facebook / Follow us on Twitter