University had threatened its 'reputation, autonomy and existence'
Under explicit threat from Harvard administrators nearly two years ago, the undergraduates of the all-male Fox Club voted to admit several women.
Months later, its graduate board overruled the coed vote, while allowing those "provisional" members from the 2015-2016 year (both men and women) to remain for the time being.
Now the graduate board has made the reversion complete, dumping those provisional members and telling women explicitly they can't reapply – calling Harvard's bluff that it will discriminate against Fox Club members.
The Harvard Crimson reports that Hugh Nesbit, the graduate board president, told a recent graduate that the "invite for reapplication" offered to provisional members "does not apply to female members until such a time as the club votes successfully to add women to its membership."
The graduate board will vote "individually" on males who re-apply. The paper cited screenshots obtained from correspondence between recent club graduates.
The final vote was not a total surprise, given that undergraduate members reversed themselves in a nonbinding vote in May, rejecting coed status.
MORE: Students tasked with ferreting out leaders of prohibited clubs
The Fox Club made clear two years ago that Harvard was threatening its "reputation, autonomy and existence," as well as its members' reputations and careers, if it didn't go coed.
It warned that all-male clubs that didn't play ball would be cast as hotbeds of rape in a forthcoming Harvard task force report.
The Harvard administration has more recently walked back its earlier suggestions that the coed mandate was prompted by an allegedly high rate of sexual assaults in single-sex organizations including final clubs such as the Fox.
Those sexual-assault claims were based on a methodologically suspect survey that recommended forcing clubs to become coed as an assault-prevention measure.
MORE: Committee that's reviewing anti-male policy led by anti-male dean
By forcing out the provisional women, the Fox leadership is daring the administration to follow through on its policy – taking effect for incoming students this fall – of blocking all-male club members from team leadership and recommendations for fellowships such as the Rhodes.
Though Harvard College Dean Rakesh Khurana (below), the leading force behind the coed mandate, acceded to faculty protests against the mandate by setting up a faculty review committee, he appointed himself co-leader of that committee. Only one member of that committee has publicly opposed the mandate.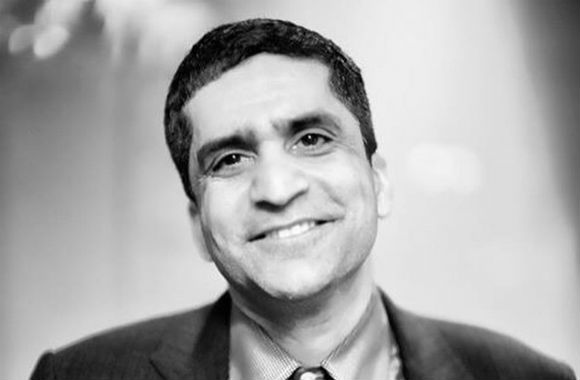 Harvard has faced a big ideological tent of opposition to its coed mandate, which elevates "inclusion" over the freedom of association of Harvard students. Critics have included current faculty, former administrators, a leading expert on fraternity scandal and even a national LGBT group.
Another final club, the Fly, has threatened to sue Harvard if it follows through on Khurana's discriminatory policy.
MORE: Harvard will label all-male club rapists if it doesn't go coed
Like The College Fix on Facebook / Follow us on Twitter
IMAGE: Alan Bailey/Shutterstock, Christopher Michel/Flickr