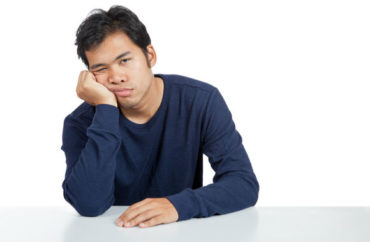 Finally accepted a complaint after FOIA request
It took a Freedom of Information Act request to get the Boston office of the Department of Education's Office for Civil Rights to accept a sexual harassment claim filed by a male.
The records turned over by the Boston office, which handles Title IX complaints for Connecticut, Maine, Massachusetts, New Hampshire, Rhode Island and Vermont, confirm that it had never accepted such a claim since the Obama administration drastically expanded the definition of campus sexual misconduct in guidance documents starting in 2011.
"At the same time, the Boston office aggressively prosecuted academic institutions, such as Harvard Law School, for alleged bias against female accusers," Ashe Schow of The Daily Wire reports.
The request was filed by Kursat Christoff Pekgoz,  a provost's fellow in the Department of English at the University of Southern California.
He's known for filing anti-male discrimination complaints against colleges across the country, since Title IX regulations do not limit complaints to alleged victims. OCR opened an investigation into Yale University last year based on his complaint against Yale educational programs and scholarships that exclude men.
Schow cited an unnamed source who said the Boston OCR office finally accepted a sexual harassment complaint by a male "on appeal" after the office fulfilled Pekgoz's FOIA request. It may have been because of "recent criticism of the [Boston] office's alleged discrimination against men."
Pekgoz told Schow that the vast majority of Title IX complaints submitted to OCR concern either sexual harassment or athletic facilities:
A tiny percentage of cases are labeled "other," and refer to cases such as those filed by Pekgoz that challenge female-only programs at various colleges and universities.
OCR's Boston office recently dismissed Pekgoz's complaint against Harvard University for a toxic environment against male students. Harvard's use of American Psychological Association guidelines that identify "traditional masculinity" as "harmful" discouraged men "from seeking counseling services" on campus, he claimed.
The office said Pekgoz didn't show the university "took actions with respect to the Guidelines that subjected men to different treatment, denied them any aids, benefits or services, or were otherwise discriminatory based on sex." Pekgoz told Schow he won't appeal.
MORE: Harvard violates Title IX with APA guidelines against 'traditional masculinity'
IMAGE: Halfbottle/Shutterstock
Like The College Fix on Facebook / Follow us on Twitter