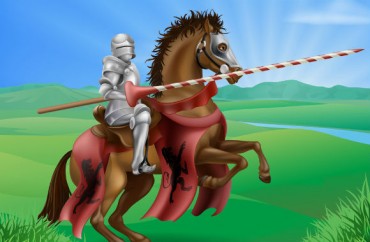 UPDATED
'Nobody has alluded to the fact that I am a guy'
Male students have sometimes faced criticism for taking lead roles in sexual-violence awareness campaigns on campus, but not at Rutgers University.
Its campus version of the national "No More" campaign, which was co-launched by the U.S. Justice Department and also includes domestic-violence awareness, was conceived and executed by Jake Comito, a resident assistant who wanted students to see themselves as part of the campaign.
The Rutgers version features students who are posed with serious facial expressions in front of one of several posters headlined "NO MORE." Each poster has a different saying that students should tolerate "no more."
Comito utilized his position as an RA to convince students passing by his display in Livingston Quad – a part of campus that is mostly freshmen – to have their pictures taken and spread on social media with the hashtag #RUSaysNoMore, Comito told The College Fix in an interview.
Comito himself is posed under the quote "What kind of guy would let that happen to him?" It refers to "something that could be said when a man is sexually assault or abused," Comito said.
That picture was featured both in the school paper, The Daily Targum, and the national No More campaign's Instagram profile.
More than 100 other students, men and women, are posed under quotes including "She was asking for it," "Well, she was drunk" and "That couldn't happen at my school." Some are tagged in the photos, all of which are available in Comito's Facebook photo album. The campaign appears to conclude with Felicia McGinty, vice chancellor of student affairs.
The posters don't acknowledge instances of "gray rape" or other ambiguous sexual encounters in which both partners appear to consent from the start but later disagree on whether consent remained mutual throughout the act; whether consent was even valid because of the recipient's intoxication; or who should be considered the "recipient."
RELATED: Lesson for bros who want to promote affirmative consent: Don't make T-shirts
They also don't reference the "affirmative consent" standard that Rutgers uses to judge the propriety of student sex, under which mutual consent is nearly impossible to prove for a student accused of assault.
It's a concept that also confused New York University students who were interviewed on camera and asked to define several ambiguous terms in the state's new campus affirmative-consent law.
He's not a 'survivor' but a friend who helped market the campaign is
"I recreated the 'No More' posted that I saw on posters before," Comito told The Fix, referring to the national campaign that features celebrities on posters. "I've had a lot of reaction" but none negative yet.
"Nobody has questioned me since the beginning of this campaign, and nobody has alluded to the fact that I am a guy," Comito said. Many have asked if he himself has "had an experience," which Comito hasn't, he said: "That's the point of the campaign," that non-victims should speak up."
Comito's grassroots initiative with his friends and family – he told The Daily Targum his father, a marketing strategy consultant, donated the foam boards for the posters – led Rutgers' Office of Violence Protection and Victim Awareness to promote his effort across the university.
McGinty, the vice chancellor, declared that sexual-violence awareness would be a top priority this academic year, the 250th anniversary of Rutgers, Comito said.
RELATED: Male student – expelled over 'gray rape' claim – can sue college, judge rules
"I was invited to a student leaders seminar in the beginning of the year and [McGinty] spoke to leaders on campus" about sexual-violence awareness and other goals, he said.
Although Comito started the campaign by himself, he had the help of a female student and self-described survivor of sexual assault.
Summer Flanagan told The Fix she helped Comito take pictures and "market the whole thing." Her mother is also a survivor "so this is a really important cause to me," she said.
The No More campaign is focused on expanding awareness of assault to men and those who aren't victims, not to dwell on alleged attackers, Flanagan said.
She declined to tell The Fix how she was victimized, saying she reported the incident to police and the matter is still in court.
Students will complain no matter how much we do
Rutgers' efforts on sexual-violence awareness go back more than two decades, with an entire office dedicated to the issue, Laura Luciano, assistant director of Violence Prevention and Victim Assistance, told The Fix.
The "End Sexual Violence Now" yearlong initiative started by the Division of Student Affairs was Rutgers' response to its campus climate survey on sexual violence last year, Luciano said.
She said Rutgers had rewritten several student-conduct policies in light of the expanding initiative, including the definition of sexual violence, relationship abuse and stalking, as well as more "succinct definitions about policy violations" and the affirmative-consent definition, Luciano said.
"There certainly has been some criticism that we are not doing enough, but I suspect we would get criticism either way," Luciano said. "As a former student activist I appreciate students speaking out, but as an administrator we need students working with us for a better solution."
CORRECTION: Jake Comito is an RA in a dorm that he says is about 20 percent freshmen, rather than all freshmen, and he said that "varying years" are represented in the Rutgers "No More" photo stream. The article has been amended. Comito's explanation of the quote on his "No More" photo has also been added.
RELATED: Legally mandated 'yes means yes' sex standard affirmatively baffles NYU students (VIDEO)
Like The College Fix on Facebook / Follow us on Twitter
IMAGE: Christos Georghiou/Shutterstock