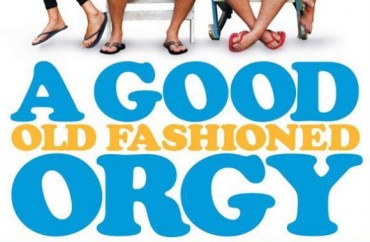 William Paterson University in New Jersey has apparently never considered the possibility that women can initiate orgies.
That's the thrust of two lawsuits by students who were charged with "aggravated sexual assault, kidnapping, conspiracy to commit sexual assault and criminal restraint" after a consensual group sex encounter in November 2014, The Record reports.
Five students were immediately suspended and President Kathleen Waldron released a statement sympathizing with the accuser, saying "this crime" was "allegedly [committed] by students." All five were exonerated when a grand jury refused to indict them.
The suit on behalf of Noah Williams and Garrett Collick says they spent nine days in county jail, sleeping in shifts "to protect each other, after being arrested "based on the accuser's report alone," according to the report. It was filed in state Superior Court in Paterson.
Their attorney, Michael Epstein, told the paper the officers who investigated "did not know how to conduct a sexual assault investigation," failing to interview witnesses or obtain phone records or surveillance video:
Had they conducted a proper investigation, they would have found out that the accuser had called Collick 33 times that day with hopes of luring him into intercourse, Epstein said in the lawsuit.

"Interviews with other students would have revealed that the accuser was very sexually active at William Paterson, had many sexual partners, engaged in sexual activities with more than one partner on multiple occasions, had to change dormitory rooms because her roommate was uncomfortable with the level of the accuser's sexual activity," Epstein said in the lawsuit. Epstein also said the accuser had previous relations with Collick and Williams.
Epstein's suit names as defendants the university, Waldron, the campus police department, Detective Sgt. Ellen DeSimone and Robert Fulleman, director of Public Safety and University Police.
Attorney Ron Ricci told the paper he filed a similar suit in Superior Court in Jersey City on behalf of two other defendants, Darius Singleton and Jahmel Latimer, against Waldron and the unnamed accuser, and will soon amend it to include campus police officers as defendants:
That lawsuit accuses Waldron of defamation and libel and includes allegations of false arrest, false imprisonment and violation of civil rights, Ricci said.
Epstein said the school's action has permanently set back his clients' academic careers:
Collick and Williams secured admission to the school through a special loan for students from disadvantaged backgrounds, he said. Reenrolling will be difficult for them because those funds will not be available again, Epstein said.
The fifth student, Termaine Scott, has not filed suit.
Like The College Fix on Facebook / Follow us on Twitter
IMAGE: A Good Old Fashioned Orgy