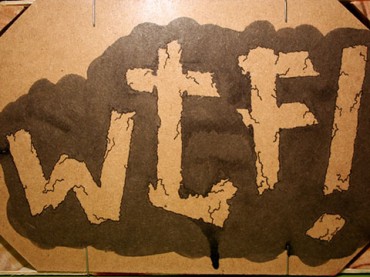 Telling women they should feel free to wear revealing clothing in dangerous places is out. Public nudity to protest "rape culture" is in.
Ohio University's F*ckRapeCulture group was scheduled to march down "problematic streets" around campus this afternoon for its homecoming rally, The Post reports.
They have three demands of the administration: take over federal funding for a "survivor advocacy" program; work with municipal police on sensitivity to sexual-abuse victims; and require all students – not just freshmen – to take a sexual-assault module called "Not Anymore" every year.
And to be taken seriously, they've made clothing optional for the march:
Most of the freshman class, however, didn't see F–kRapeCulture's homecoming rally last year — the event, which garnered more than 100 people, drew attention through spirited chants and vivid signs, with clothing optional.

"People can undress to their comfort level," Chadwick said. "We want to send a very clear message that if you're walking down the street naked, you're still not asking for it."
The above photo appears to be from last year's march: It's the Facebook cover photo for Friday's event. A Twitter search for #fuckrapeculture and the variant used by the Post, #f–krapeculture, reveal the skimpiest outfits to be bras and pants, with no pasties in sight.
Like The College Fix on Facebook / Follow us on Twitter
IMAGES: Pisto Casero/Flickr, F*ckRapeCulture/Facebook