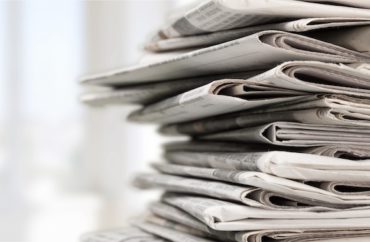 In a long Twitter thread on Thursday, a Marquette University assistant professor of journalism suggested young reporters may fabricate stories because newspaper journalism standards are too high and because minority reporters might feel racism on the job.
"In my few years as a journalism educator, I've found that the younglings engage in unethical practices (ie, fabricating quotes, etc.) mostly out of desperation mixed with inexperience," wrote Professor Ayleen Cabas-Mijares, who describers herself as a "Critical/Cultural and Feminist Media scholar" in her Twitter biography.
"Their failure to meet standards says as much about the unmanageable pressure they deal with and the little support/guidance they have as their personal shortcomings," she wrote.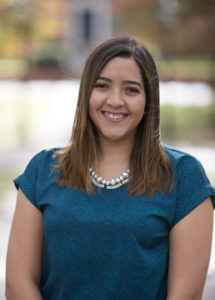 Cabas-Mijares (pictured) was commenting on a recent incident in which USA Today removed 23 articles after the paper found reporter Gabriela Miranda had fabricated quotes and sources.
The Marquette professor acknowledged that Miranda had made "huge, reprehensible mistakes," but also laid blame at the feet of USA Today for having journalistic standards.
"Plug someone like Miranda, a young woman from a minoritized community trying to make it in a big (white) newsroom, and you get a recipe for failure," Cabas-Mijares wrote.
USA Today said the investigation into Miranda began with an "external correction request" several weeks ago. The investigation then broadened to nearly two-dozen stories Miranda had written.
"The audit revealed that some individuals quoted were not affiliated with the organizations claimed and appeared to be fabricated," USA Today said in a statement. "The existence of other individuals quoted could not be independently verified. In addition, some stories included quotes that should have been credited to others."
Miranda graduated from the University of Georgia in 2021 and worked briefly as a reporter for the Gainesville Times, covering issues of interest to the Hispanic community.
In her Twitter thread, Cabas-Mijares argues USA Today deserves scrutiny for failing to provide Miranda with the resources to help her succeed.
Ok. Yes. Gabriela Miranda made huge, reprehensible mistakes and is facing the consequences. However, we should spend more time critiquing newsroom and corporate leaders at USA Today. Here's why 🧵

— Dr. Ayleen Cabas-Mijares (@ayleen_cabas) June 17, 2022
"I don't fully know USA Today's situation but it had big rounds of layoffs in 2014 and at the beginning of the pandemic," she wrote. "Like many other outlets, it also faces huge pressure from Gannett to cut cost while chasing ad revenue + audience engagement to the detriment of good journalism."
"So, as newsrooms get rid of their internal accountability systems, exploit and underpay reporters, and thirst over likes for profit, we get the perfect breeding ground for (intentional and unintentional; disastrous and negligible) errors," she wrote.
Cabas-Mijares received her Ph.D. from the University of Missouri in 2019. Among the courses she has taught is COMM 4550, "Media and the Other." She lists "Transnational feminisms and media" and "Latinx studies" among her research interests.
MORE: Marquette honors Native Americans by removing Native American from school seal
IMAGE: Billion Photos / Shutterstock.com
Like The College Fix on Facebook / Follow us on Twitter