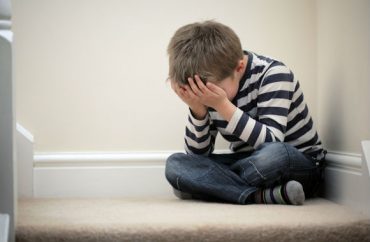 Maryland lawmakers introduced two bills this year that would teach "affirmative consent," an impractical sexual-consent standard common on college campuses, in public school sex-ed classes. One was a countywide pilot program; the other would apply statewide.
Apparently the House of Delegates didn't want to wait to see how the program worked in Montgomery County, just outside Washington, D.C.
The Washington Post reports the statewide "yes mean yes" bill (HB 1560) passed overwhelmingly in the House, with bipartisan support, and will be taken up in a Senate committee hearing April 5. (See how your member voted here.)
It was amended to give county boards of education the discretion to decide whether to include the affirmative-consent curriculum in sex-ed classes below 5th grade. At 5th grade and above, it's required. The bill will take effect in July if signed into law:
Advocates say the guideline could help prevent rape and ensure justice for victims. But critics say that in practice, affirmative consent is unrealistic and amounts to a "guilty until proven innocent" standard that could be unconstitutional.
Oddly enough, the House approved a bill the same day preventing colleges from "including questions about criminal history" on admissions applications or withdrawing admissions offers if students admit to a conviction.
MORE: Maryland considers teaching kids that boys are presumed guilty
That means children would be taught they are presumed guilty if accused of rape, but a subsequent conviction won't keep them out of college.
Other states are considering legislation regarding sexual-consent education and enforcement.
Georgia
The Georgia House's Judiciary Committee is considering a contrary bill today that would require Georgia colleges to report sexual-assault allegations to police, WABE reports.
It's sponsored by Rep. Earl Ehrhart, chairman of the subcommittee that controls the purse strings for the state's public colleges.
He is perhaps the highest profile state lawmaker in the country when it comes to defending the rights of accused students, and has threatened to block funding for state colleges if they don't improve due process for such students. He's also suing the Department of Education for the sexual-misconduct rules and procedures it forced on colleges nationwide.
MORE: University System of Georgia gives accused students a slightly more fair process
At a Tuesday subcommittee hearing, Ehrhart said he has met with "mostly moms and their young sons" whose lives were "destroyed by these Title IX courts," according to WABE.
Former college dean Barb Bruggemann testified against Ehrhart's characterization of such panels as "kangaroo courts," saying they are run by "trained professionals who are unbiased."
Georgia Tech settled two due-process lawsuits brought by accused students last year, paying one of them $125,000.
New Mexico
Meanwhile, a bill in New Mexico has been slapped with a "do not pass" recommendation by the House Judiciary Committee, The Daily Lobo reports.
It would require state colleges to "provide evidence-based sexual assault training to every student" and provide "easy access to training material" on their websites.
MORE: Georgia Tech pays student $125,000 for kangaroo-court treatment
The University of New Mexico said the print-copy requirement was expensive and pointless for digital-focused students, and disputed the bill's "generalized use" of "evidence-based training" and "every enrolled student."
A far-reaching 2016 "blueprint" agreement between the Department of Justice and UNM has been roundly criticized by civil-liberties advocates for imposing a broad and likely unconstitutional standard for sexual harassment.
Read the Maryland bill, Post story, WABE report and Daily story.
MORE: Feds impose insanely broad sexual-harassment definition on UNM
Like The College Fix on Facebook / Follow us on Twitter
IMAGE: Brian A Jackson/Shutterstock