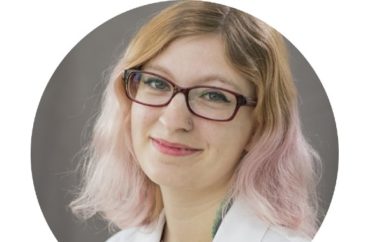 Trains other medical students on how to kill babies
Medical student Natasha McGlaun said that she has a "moral, righteous drive" to train healthcare professionals on how to kill preborn babies in the womb.
The University of Nevada, Reno student (pictured) told the Associated Press she developed a training course on how to commit abortions because she felt it was her duty.
"It was kind of a joke in my family: If people tell me I can't do something, I'm going to do it twice as hard," she told the AP for a story about abortion training in medical schools. "I kind of feel this moral, righteous drive to go for it."
McGlaun frequently advocates to train doctors on how to commit abortions.
She attended a virtual American Medical Association meeting in November and asked for better access to abortion training.
She said the personal values of doctors, such as opposition to abortion, should not prevent women from ending their pregnancies, according to MedPage Today.
McGlaun said:
While I appreciate the physicians are still human beings and individuals who bring their own morals and values to their practice, we should not be allowed to impose restrictions on legal and evidence-based care for patients.

There are many different religions, religious beliefs, and exclusionary views against various medical procedures, but for instance, if a medical school or training program was opened by a Jehovah's Witness and they refused to provide education on blood transfusions or organ transplants because of their own personally held religious views in opposition to those procedures, they would be very hard pressed to get accreditation, I'm sure. I don't understand why abortion is one of the very few exceptions we make in this field.
The AP reported that, as of 2020, "half of medical schools included no formal abortion training or only a single lecture."
MORE: Abortion is 'life-saving,' medical student says
IMAGE: Natasha McGlaun/Linkedin
Like The College Fix on Facebook / Follow us on Twitter