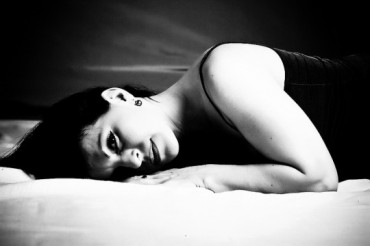 The infamous college campus hook-up culture celebrated by feminists suggests female students love casual, no-strings-attached sex, and enjoy one-night stands without guilt, shame or regret.
Oh yeah – then why aren't they having orgasms when they do?
"Research involving 600 college students … found that women were twice as likely to reach orgasm from intercourse or oral sex in serious relationships as in hookups," the New York Times reported Monday. The factoid was couched in a longer article titled "In Hook-Ups, Inequality Still Reigns."
"Many young women … are finding that casual sex does not bring the physical pleasure that men more often experience," the Times reports. "New research suggests why: Women are less likely to have orgasms during uncommitted sexual encounters than in serious relationships. At the same time, researchers say that young women are becoming equal partners in the hookup culture, often just as willing as young men to venture into sexual relationships without emotional ties."
The article goes on to cite another study which looked at 24,000 students at 21 colleges over five years that found "about 40 percent of women had an orgasm during their last hookup involving intercourse, while 80 percent of men did."
The Times' report interviewed several people who had all sorts of ideas as to what's going wrong in the bedroom, such as that young men don't care about pleasing a women they see casually, and the twosome doesn't know each other well enough to know how to get each other off. Predictably, it goes on to quote sources who say sex without orgasms is fine for women seeking to scratch that carnal itch – that "mediocre sex" is the price women pay for freedom.
But the truth is women engaged in casual sex don't reach orgasm because – on some level – they know they're selling themselves short. They're giving away their ace in the hole, pardon the pun, to some guy who barely knows their name and is likely too drunk to remember it in the morning. They're offering themselves to a man who has committed nothing to them, cares nothing for them.
This isn't about "inequality" in the bedroom, as the Times suggests. It's about women with low self-esteem, who set the bar low for themselves, who search for affection and affirmation in the wrong way.
These studies prove that even if campus feminists are fooling themselves, their not really fooling themselves. Their subconscious knows the truth. Sex Ed 101 tells us that females climax on emotional/mental levels while men climax to physical/visual ones.
In the end, these women are only hurting themselves. And clearly, the sex is not worth it.
Jennifer Kabbany is associate editor of The College Fix.
Click here to Like The College Fix on Facebook. / TWITTER: @CollegeFix
IMAGE: Mr.Jakie/Flickr