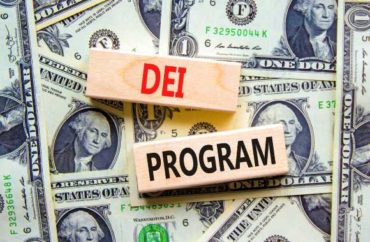 Foundation for Individual Rights and Expression and a representative of PEN America both voiced concerns 
"Diversity, equity and inclusion" policies are drawing opposition from across the political spectrum, with several liberal and nonpartisan now objecting on the grounds that they limit speech and academic freedom.
In general, the tide may be turning on DEI, John Sailer wrote in Unherd on Tuesday.
Chancellor John Sharp of The Texas A&M University system "directed all universities and agencies in The Texas A&M University System to remove Diversity, Equity and Inclusion (DEI) statements from their employment or admission practices," according to a March 2 news release from the university.
"No university or agency in the A&M System will admit any student, nor hire any employee based on any factor other than merit," Sharp stated.
The following Day, the University of Houston system did likewise, with Chancellor Renu Khator writing that the university "stand[s] against any actions or activities which promote discrimination in the guise of diversity, equity, and inclusion ("DEI")."
Those university leaders may be listening to some "decidedly centrist and progressive groups" that have expressed concerns regarding DEI requirements, Sailer wrote.
The Academic Freedom Alliance, a nonpartisan group of university professors, released a statement in January 2022 for an end to required DEI statements.
"Academics seeking employment or promotion will almost inescapably feel pressured to say things that accommodate the perceived ideological preferences of an institution demanding a diversity statement, notwithstanding the actual beliefs or commitments of those forced to speak," according to Janet Halley, co-chair of the AFA Academic Committee and Eli Goldston Professor of Law at Harvard Law School.
The Foundation for Individual Rights and Expression, another nonpartisan free speech group that has legally challenged Florida Gov. Ron DeSantis' policies, produced model legislation that would ban DEI statements at public universities, Sailer wrote.
Jeremy Young of liberal PEN America, a nonprofit that advances the free expression and human rights of writers, said that his organization is "concerned about the free expression implications of mandatory diversity statements in university hiring processes," Sailer wrote.
"In other words, mandatory diversity statements are one of the most controversial DEI policies, and a few universities are now pulling back," according to Sailer.
While the push for DEI is powerful — 45.6 percent of large universities included "some assessment of DEI" in their tenure policies, according to a survey cited by Sailer — resistance is mounting from some powerful quarters.
MORE: Proliferation of mandatory diversity statements continues unabated
Editor's note: An earlier version of this article incorrectly implied that the Foundation for Individual Rights and Expression is a liberal or left-of-center group. FIRE is a nonpartisan organization. 
IMAGE: Shutterstock
Like The College Fix on Facebook / Follow us on Twitter