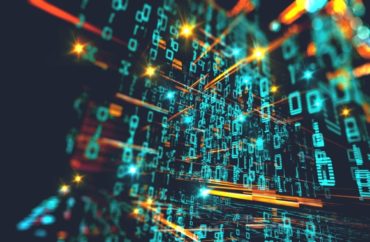 Maxient manages more than 1,300 higher ed institutions' student behavior records
Over 1,300 colleges and universities nationwide manage student behavior records about various "things related to a student's conduct and well-being" with the same software company: Maxient.
Established in 2003, the software company provides client schools with the ability to create online reporting forms and keep records regarding student behavior.
"Whether it's student discipline, academic integrity, care and concern records, Title IX matters, or just an 'FYI', Maxient's Conduct Manager has you covered for all things related to a student's conduct and well-being," the company's website states.
Lance Watson, senior client support specialist at Maxient, told The College Fix via email "the schools using a Maxient system have control over how they utilize it and even how they customize it," such as how they might label the types of processes or issues being tracked.
According to the company website, Maxient receives 7,000 reports daily from client schools, which "range from small private liberal arts colleges to the nation's largest public institutions."
One process that may be facilitated by the software is bias reporting systems, which nearly 500 higher ed institutions in the U.S. have introduced over the past eight to 10 years to address student behavior perceived as "bias."
"We usually help schools implement the software to their intended uses when we begin working with them, so over the years we've certainly had some (indication) they'll be using it for 'bias incidents,'" Watson told The Fix, adding that the term itself could vary in meaning depending on the school.
"But most schools end up expanding the different types of records and processes they manage in their software over time, and Maxient staff are not usually informed about that or kept up to date," he added.
Determining how long to keep records — and when and whether to delete them — belongs to the client schools, according to Watson.
"Just like with the rest of their Maxient system, the control over when to remove records rests entirely with the college or university and its users in the system. Their authorized staff can delete records on their own without ever consulting or notifying our staff," Watson told The College Fix.
The company's product came under national scrutiny recently.
Popular psychologist and pundit Jordan Peterson flagged the company in a mid-February tweet: "If there was a 1984 prize from the George Orwell Foundation then @maxient would deserve to win it."
If there was a 1984 prize from the George Orwell Foundation then @maxient would deserve to win it.

— Dr Jordan B Peterson (@jordanbpeterson) February 13, 2023
Maxient was also cited in a Feb. 23 Wall Street Journal article headlined "Stanford Faculty Say Anonymous Student Bias Reports Threaten Free Speech."
"The reports are stored in a platform operated by a third party called Maxient, a Charlottesville, Va.-based company that has contracts with 1,300 schools—mostly colleges and universities in the U.S., said company co-owner Aaron Hark. Only Maxient and a small number of people within the student affairs office have access to the records, said [Stanford spokeswoman Dee] Mostofi. She declined to say how long they are stored," the Journal reported.
And a Feb. 20 op-ed in the Washington Times by Richard Rahn, chairman of the Institute for Global Economic Growth, wrote that "Maxient brags about having a national repository that receives about 7,000 tattletale reports a day from 1,300 client institutions. (Remember Lenin's old quip: 'The capitalists will sell us the rope with which we will hang them.')"
"Students are often unaware that negative reports have been filed on them, and constitutional due process protections are ignored at many colleges," he added. "A negative report, even one based on false information, can result in a student losing a scholarship or even being expelled — negatively affecting the rest of his or her life."
In addition to privacy concerns, some critics contend when colleges and universities use software such as Maxient, it creates a centralized system that can easily aggregate statistics that can then be used to prove bias and then justify more spending and expansion of diversity, equity and inclusion efforts.
Watson told The Fix that only the client college or university can access the data, which they can grant or restrict authorization to among faculty and staff members.
"Schools using a Maxient system are able to set up extensive restrictions within their system to limit access to records based on any number of factors to specific staff users in the system as that school deems appropriate and consistent with its own policies," Watson said.
Information stored by Maxient falls under the Family Educational Rights and Privacy Act, or FERPA, when the records pertain to students at higher institutions accepting federal funds.
"Under FERPA, colleges and universities are obligated to do two key things with student education records: (1) guarantee access to those records to the student who is the subject of them, and provide a reasonable opportunity to petition for a correction of any information within the record; and (2) otherwise maintain the records as confidential and limit their disclosure except as specifically permitted by law," Watson said.
In other words, students have a right to see any and all complaints lodged against them.
"In order for a college or university to work with Maxient, or any of the numerous other companies engaged in the same business of providing software to colleges and universities for the management of student records, Maxient must agree in its contract with each college or university to abide by those same limits and not disclosure student education records or other confidential information," Watson said.
MORE: Professor calls ChatGPT 'woke parrot' after AI refuses to cite fossil fuels' benefits
IMAGE: Carlos Castilla / Shutterstock
Like The College Fix on Facebook / Follow us on Twitter