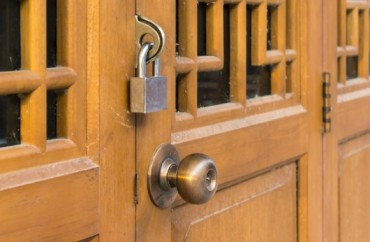 Here's what I've learned about the floundering Men and Masculinities Center
Supposedly the University of Massachusetts Amherst has a brick and mortar office called the "Men and Masculinities Center" somewhere in Thoreau Hall. The center aims to tackle the subject "from a male positive, multicultural, and pro-feminist perspective," according to its website.
Problem is, when you go to Thoreau and ask where the center is, a gal behind the counter might look at you and shrug and tell you it's moved. That's what happened to me recently after I set off on the UMass campus to find out just what a "Men and Masculinities Center" looks like.
Later, phone calls trying to get to the bottom of the matter were also to no avail. Folks who've answered the phones at various departments at the college swear it's still open … somewhere. Where, exactly, is unclear. Making matters worse, no one is directing it.
Its former director, Tom Schiff, left for a position elsewhere, leaving no one to answer questions about its current function, university spokesperson Mary Dettloff told The College Fix. Dettloff insists it is still open at its location at Thoreau Hall.
Meanwhile, the last time the center's Twitter account was active was November 2017, some five months ago. Its Facebook page is listed as unavailable. It's unclear if, in Schiff's absence, anyone is running the weekly "men talking" group, launched in 2016 and now likely defunct. The most recent "news" cited on the website touts an event from February 2017.
It's unclear why the Men and Masculinities Center wasn't apparently a success on campus, or what happened to its leadership.
The mission of the program, to advance masculinity from a "pro-feminist perspective," meant being "committed to challenging women's oppression, sexism and binary gender injustice" because "our culture is steeped in patriarchy and sexism," according to its website.
The center dates back to 2014. That year it helped tout a campus speech by sociologist Michael Kimmel to discuss his book "Guyland, The Perilous World Where Boys Become Men."
"The three words that define GuyLand: 'Bros before Ho's'

— UMassMMC (@UMassMMC) October 23, 2014
In 2015, Schiff taught a Women's Studies class called "Perspectives on Masculinity" that asked students to either write a 10 to 12 page research paper on masculinity or come up with a creative "action project" tackling the subject, according to its online syllabus.
Rachel Lauth, reporting for HerCampus in 2016, noted she was quite surprised to have learned of the center's existence at her school, that "at first, I was a little confused: I, and many of my friends, had never heard of this group on campus and I wondered what exactly would a center for men do on campus?"
She went on to interview Schiff and student Graham Stanley, who helped out with the center. Stanley, a gender and sexulity studies major and drag queen performer, defined masculinity as "neutral" during the interview.
According to Stanley, he got involved with the center after engaging with another program run by Schiff called Phallacies. According to its website, the program uses dialogue and theater to combat "mainstream messages about masculinity [that] hurt people of all genders, including men ourselves."
"Research has shown that the more overtly a man accepts these messages, the more likely he is to be violent, drive unsafely, refuse to use condoms, carry weapons, engage in high-risk drinking and drug use, and other unhealthy and dangerous behaviors," the website adds.
Phallacies co-founder Taj Smith wrote they felt they were doing "God's Work" in his graduating dissertation. Hundreds of young men have gone through these programs, Smith wrote in 2015.
UMass Amherst media relations refused to comment further on the subject.
MORE: Universities work to purge male students of their 'toxic' masculinity
Like The College Fix on Facebook / Follow us on Twitter