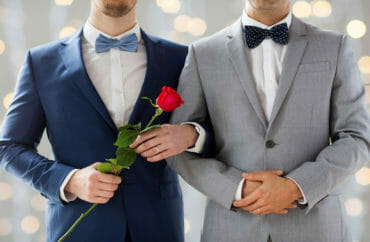 Lawsuit claims board members 'derive power from their associations with extremist and supremacist organizations'
Seattle Pacific University board members "inflicted trauma on their fellow trustees and the entire campus," by refusing to hire gay or transgender employees due to the school's Methodist beliefs, according to a state lawsuit.
"This hiring policy, loathed by the SPU community, prohibits the employment of otherwise qualified LGBTQ+ people at SPU if an LGBTQ+ applicant or employee is married to, or in relationship with, someone of the same sex," the lawsuit states.
It accused the board of going "rogue" and allying itself with "extremist and supremacist organizations that working together, knowingly or unknowingly, perpetuate a form white Christian supremacy that harms SPU's LGBTQ+ students and employees and BIPOC students."
Among these groups, according to the lawsuit, is Christian legal nonprofit "Alliance Defending Freedom, designated an anti-LGBTQ+ hate group by the Southern Poverty Law Center."
The lawsuit accused the board members of trying to "implode" the university so its assets will be transferred to the Free Methodist Church, which is "openly hostile to the LGBTQ+ community," according to the complaint. There is also "a growing awareness of the immense harm that centuries of invidious discrimination inflicted and continues to inflict on the LGBTQ+ community," at the Methodist university.
According to attorneys for the plaintiffs, SPU officials sued to stop a probe into its religious beliefs by the state's attorney general to cover up illegal wrongdoing.
The lawsuit accused the board members of fraud and a breach of fiduciary duty as well as other contract violations. Attorneys for the plaintiffs include Paul Southwick, who also leads a homosexual advocacy group that sought to get the Biden administration to strip religious exemptions under federal law from Christian higher education institutions.
MORE: Jewish university must accept LGBT club while challenges continue
IMAGE: Syda Productions/Shutterstock.com
Like The College Fix on Facebook / Follow us on Twitter