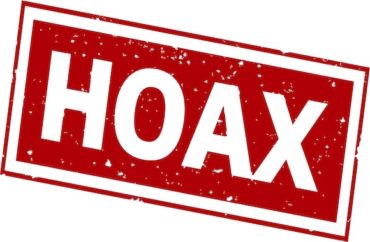 Scored political points by claiming she died of COVID-19 from teaching in person
The co-founder of the MeTooSTEM organization has admitted to creating a fake online persona – an American Indian, no less – that she used as a shield against criticism and to promote her causes, both personal and professional.
The website for the organization, which highlighted alleged sexual harassment in science, technology, engineering and math, is also down as of Thursday night.
Several news organizations reported on the swirling allegations against neuroscientist BethAnn McLaughlin, who left Vanderbilt University last summer after a failed tenure appeal. In a statement through her lawyer published by The New York Times, McLaughlin said she took "full responsibility" for creating the false Twitter account @sciencing_bi and apologized "without reservation to all the people I hurt."
She claimed to be "pursuing" mental health treatment and said she would be "stepping away from all activities with MeTooSTEM to ensure that it isn't unfairly criticized for my actions."
The fake account purported to be run by an anonymous "queer" anthropology professor at Arizona State University who fled the South because of its homophobia. The fictional professor "began to pointedly make reference to being Native American and, earlier this year, began to identify as Hopi," according to the Times. (After Twitter suspended both McLaughlin's real and fake accounts Sunday, an ASU spokesperson confirmed @sciencing_bi was a "hoax.)
The fictional professor didn't just post about "social justice in the sciences" for the past four years, but also promoted and defended McLaughlin as she increasingly drew criticism, especially from nonwhite academics, for trying to commandeer the #MeTooSTEM movement:
It was key in promoting a petition that called for Ms. McLaughlin to be given tenure at Vanderbilt University. She was not given tenure in 2017, a decision she said was influenced by her having testified against a former Vanderbilt professor accused of sexual harassment.

On one occasion, the account responded to someone asking Ms. McLaughlin for information about Vanderbilt with extensive details about the university's salary structure. …
MORE: Law professor says criticizing #MeToo censors women
The first time [University of California-Berkeley geneticist Michael] Eisen heard from the account was in defense of Ms. McLaughlin. "The fact that @Sci-Bi was saying all these things about BethAnn, saying that BethAnn had helped her, it didn't make me trust BethAnn — but it made me less willing to publicly criticize her because I thought that public criticism would be felt by the people she was helping," he said. "Who turned out to be fake."
This spring, as McLaughlin's leadership style and alleged disrespect for nonwhites caused more turmoil in her organization, she apparently decided to slowly kill off her creation while scoring political points. Inside Higher Ed reports:
[I]n April [the fake professor] announced that she'd been forced to teach in person at Arizona State during the pandemic and was suffering from a protracted coronavirus infection as a result. Many academics followed her dispatches from the sick bed, including this post, from May: "ASU kept teachers, staff and students on campus until April. That's well after we knew this was a killer disease. Many got COVID. Including me."

Sciencing_Bi's health declined through last week, when McLaughlin announced her death.

"Please read her timeline," McLaughlin wrote on Twitter. "Campus closed and she was in the hospital a week later. Be mad about COVID but be more mad that BIPOC community is most vulnerable and underrepresented on campus. We are killing them." … She also suggested that the two may have had a romantic relationship, tweeting, "Looking at her side of the bed and crying. Just a lot of crying. I literally can do nothing."
McLaughlin may be responding through a lawyer because of questions about how MeTooSTEM money was spent. She unilaterally created a fundraiser for MeTooSTEM in 2018, with the $79,000 raised allegedly paying for "free services for 18 months to over 500 clients," but her former colleagues said they didn't actually know where the money went.
She also received a three-way $250,000 prize split from MIT's Media Lab as a recipient of its "Disobedience Award," along with #MeToo movement founder Tarana Burke and another alleged harassment victim.
Read Times and Inside Higher Ed reports.
h/t Inside Higher Ed
MORE: #MeToo, the campus mob and the media drove him to suicide
IMAGE: Christian Horz / Shutterstock.com
Like The College Fix on Facebook / Follow us on Twitter